Norman Houle wins 2009 NRA High Power Rifle Championship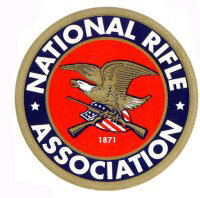 FAIRFAX, VA – -(AmmoLand.com)- The final results of the NRA High Power Rifle Championship came down to the last shot of the last match, and in the end Norman Houle walked away victorious with a score of 2387-124x.
Now a three time champion, this is Houle's first win since 2006, with his initial title coming in 2004. After a rough last couple years, Houle considered this achievement a good comeback for himself. Able to get out and practice before coming to Camp Perry this year, unlike the previous couple, Houle's discipline showed as he sat atop the scoreboard once the final shot had been made.
Besting the 2008 champion Carl Bernosky by just one point and having four other shooters within five points, this year's competition was very tight. "Camp Perry's always been an endurance competition," Houle said. "It's more for the marathoner than the sprinter." That certainly held true this year for Houle, who, despite not winning any individual matches in the championship, remained the most consistent overall to earn top honors.
Nine time champion Carl Bernosky came in second place with a score of 2386-125x, winning the Erdman Trophy (599-21x), Nevada Trophy (797-38x), Navy Cup (199-6x), Appreciation Cup (200-17x), and Crescent Cup (200-8x) along the way. David Tubb, the eleven time champion, placed third just behind Bernosky with a score of 2385-133x and also took home the Coast Artillery Trophy (200-15x).
The NRA High Power Rifle Championship is a 2400-point aggregate of the Vandenberg Cup, Nevada Trophy, and Clarke Trophy. Each sub-aggregate consists of four matches shot at ranges 200, 300, or 600 yards. Camp Perry's notorious weather stayed relatively calm this year, throwing only one storm and light wind at the shooters over the course of the week.
Perhaps the most impressive story of the championships though, was the near superhuman marksmanship of Sergeant First Class Grant Singley. Shooting a 2385-102x with the service rifle and placing fifth overall in addition to taking the Service Rifle Championship, Singley left many at the range in awe. To top it all off, the competition's final day was Singley's birthday as well as 20th anniversary of service in the United States Army.
A summary of the awards for the NRA High Power Rifle Championships follows:
2009 NRA HIGH POWER RIFLE CHAMPIONSHIPS
National Champion:
Norman Houle, Warwick, Rhode Island, 2387-124x
Service Rifle Championship:
Champion: SFC Grant Singley – 2385-102x
Second: SGT Brandon Green – 2370-90x
Third: SFC Lance Dement – 2365-105x
High Civilian: Dennis DeMille – 2359-99x
High Ohio Civilian Resident: Kenneth Strohm – 2334-68x
High Woman: Julie Coggshall – 2342-78x
High Senior: Edwin Agle – 2292-60x
High Grand Senior: James Laughland – 2228-43x
High Collegiate: SGT Christopher Atkins – 2361-82x
High Sub-Junior: Lawrence Faulkner – 1909-11x
High Intermediate Junior: Tyler Rico – 2348-80x
High Junior: David Bahten – 2348-74x
High Overall Junior: Tyler Rico – 2348-80x
High Reserve: SGT Eric Swearingen – 2363-87x
High National Guard: SGT John Coggshall – 2349-100x
High Army Reserve: SFC Norman Anderson – 2362-95x
High Marine: SGT Eric Swearingen – 2363-87x
High Regular Service: SFC Grant Singley – 2385-102x
High Police: Mark Heff – 2327-69x
Match Rifle Championship:
Champion: Norman Houle – 2387-124x
Second: Carl Bernosky – 2386-125x
Third: David Tubb – 2385-133x
High Woman: SPC Sherri Gallagher – 2382-148x
High Senior: Baird Copenhaver – 2357-93x
High Grand Senior: Robert Delcotto – 2336-72x
High Collegiate: 2LT Steven Lunsford
High Sub-Junior: Joseph Hendricks – 2242-49x
High Overall Junior: Joseph Hendricks – 2242-49x
High Service: SPC Sherri Gallagher – 2382-148x
High Police: Ken Potter – 2372-68x
About:
Established in 1871, the National Rifle Association is America's oldest civil rights and sportsmen's group. Four million members strong, NRA continues its mission to uphold Second Amendment rights and to advocate enforcement of existing laws against violent offenders to reduce crime. The Association remains the nation's leader in firearm education and training for law-abiding gun owners, law enforcement and the military.