NRA's Training Department Debuts New Website for Firearms Instructors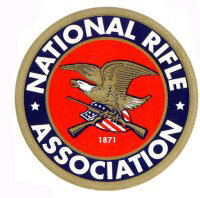 Fairfax, VA –-(AmmoLand.com)- The National Rifle Association's Training Department is pleased to announce the launch of a new website, NRAInstructors.org. With this new site, NRA Certified Instructors can promote firearms training opportunities, allow online student registration, and streamline the process of reporting courses.
This secure web-based environment allows NRA Certified Instructors to advertise their courses, register and manage students, and market future courses to prior and prospective students, all at no charge. Trainers can now view and submit all course reports online via NRAInstructors.org, and even purchase training materials through the site.
"We are very excited about NRAInstructors.org. This site will help bring our training programs into the 21st century. Over 1,000 trainers have already registered on the site and started promoting their courses, with an equal number of individuals using the online registration to sign up for courses in their area," said Charles Mitchell, Manager of NRA's Training Department.
NRAInstructors.org also serves as an avenue for people to search for training opportunities in their area, using the online course listings to choose the appropriate NRA Certified Instructor and training course to fit their needs. News and useful links to training and educational information and materials can also be found on the site, including previous issues of The Shooting Education Update.
Not only does NRAInstructors.org provide trainers with tools and resources to manage their courses, but it also allows the Training Department to create awards based on instructor activity and track information by discipline for future firearms training program development.
NRA's cadre of trainers includes over 61,000 instructors around the world, teaching courses in more than 13 disciplines. More than 750,000 people are reached through NRA's firearms training programs each year.
For more information on NRAInstructors.org, please contact Steve Hoback with NRA's Training Department by calling (703) 267-1496 or via email at [email protected]. Visit http://www.nrahq.org/education/training/index.asp for more information about NRA's Training Department.

About:
Established in 1871, the National Rifle Association is America's oldest civil rights and sportsmen's group. Four million members strong, NRA continues its mission to uphold Second Amendment rights and to advocate enforcement of existing laws against violent offenders to reduce crime. The Association remains the nation's leader in firearm education and training for law-abiding gun owners, law enforcement and the military.