Alexandria VA Drops Illegal Gun Ordinances as A VCDL Prepares To Sue
By Philip Van Cleave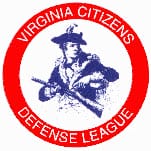 Virginia – -(AmmoLand.com)-I talked to the Alexandria City Attorney in early summer and told him that Alexandria had some preempted firearms ordinances on the books and that the City needed to remove them. I was told that the City Council was on hiatus over the summer, but that the City Attorney would bring the issue up when they reconvened.
Meanwhile VCDL member Ed Levine, using the services of VCDL member and attorney Mark Matthews, was preparing a lawsuit over that same issue.
I told Ed that the City Attorney was planning on bringing up the illegal ordinances and they should get struck off the books. However, it seemed prudent for Ed to proceed just in case Alexandria decided to play games.
As it turned out, and to the City's credit, they indeed had just voted to remove the offending ordinances as Mark was getting some FOIA information together for the suit.
Thanks to Ed and Mark for being in a quick fall back position had it been needed.
So another set of bad ordinances are gone. VCDL is on the lookout for more, so if your locality has any illegal gun ordinances, please get in touch with us.
About:
Virginia Citizens Defense League, Inc. (VCDL). VCDL is an all-volunteer, non-partisan grassroots organization dedicated to defending the human rights of all Virginians. The Right to Keep and Bear Arms is a fundamental human right.