Maryland State Police Define .22 Rimfire Rifles as Assault Weapons Part 2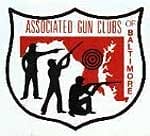 Maryland –-(AmmoLand.com)- The following .22 caliber rifles (and perhaps others) have apparently been listed as "Assault Weapons" and are therefore subject to the 7 day waiting period and background check required for regulated firearms:
German Sport Guns GSG-MP5
Umarex USA / Colt .22 rimfire rifles
The Maryland State Police (MSP) have apparently still not issued a formal written bulletin to the firearms dealers informing them of this new requirement.
It is entirely possible for a dealer and/or buyer to be arrested, charged, and prosecuted for violating an unwritten policy established in secret by Maryland State Police Licensing Division.
If the MSP policy is overturned by the courts, it is becomes an open question whether or not the MSP will purge their data base of these firearms and their owners. Don't hold your breath.
About:
Associated Gun Clubs of Baltimore, Inc. (AGC), located in Marriottsville, Maryland. The Associated Gun Clubs of Baltimore, Inc. was formed on July 1, 1944 when a number of World War II veterans in the Baltimore, Maryland area began looking for a place for recreational and competitive shooting. They organized with several other Baltimore area shooting clubs to form the "AGC"