New York Help Elect A Pro-Gun Champion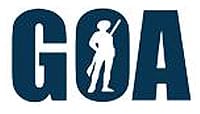 Upstate, NY –-(AmmoLand.com)- You may have heard about a special Congressional election taking place next week in upstate New York. The race features a Nancy Pelosi Democrat and a Republican with long-standing ties to ACORN against a genuine pro-gun leader named Doug Hoffman.
Gun Owners of America Political Victory Fund is proud to endorse Doug Hoffman in this race.
Doug Hoffman is a 100% gun rights supporter who will be a leader in the battle to defend the Second Amendment.
Mr. Hoffman believes that laws restricting your right to keep and bear arms is no way to fight crime.
As the next Congressman from New York, Doug Hoffman will fight hard against the gun control schemes coming out of Nancy Pelosi's office and he will work to repeal unconstitutional gun laws on the books.
One of Doug Hoffman's opponents, Bill Owens, will be just another YES vote for radical anti-gun House Speaker Nancy Pelosi. He refuses to let voters know where he stands on specific gun control issues, which enables him to play it both ways on the Second Amendment.
Politicians like this are slowly destroying our right to keep and bear arms.
Mr. Hoffman's other opponent, Dede Scozzafava, voted in 1999 for the kind of "study" of gun "safety" that is so often used by the gun prohibitionists as a backdoor to greater and more intrusive regulation. Attacking gun owners' rights under the cover of "safety" is a favorite tactic of the anti-Second Amendment crowd and she voted for it.
She also voted in 1999 to stick gun owners with a burdensome reporting requirement when a gun is stolen. Under that law, the victim of a gun theft can be criminally prosecuted if the theft is not reported quickly enough to suit the authorities. This type of law turns the victim into a criminal.
These are not the votes of a 100% defender of the Second Amendment.
In addition, this candidate has close ties to the radical anti-gun group ACORN. The current leader of ACORN, Bertha Lewis, also co-founded New York's Working Families Party — a party that supported Scozzafava in past elections.
The right choice for gun owners in this election is clearly Doug Hoffman.
One recent poll shows Mr. Hoffman with a slight lead in the three-way race, but the election is all about voter turnout. In the last few days of the campaign Doug needs our financial help to reach out to as many pro-Second Amendment voters as possible.
Your contribution of $25, $50, $100, or more at http://www.doughoffmanforcongress.com will help Doug Hoffman stay on the air, speaking directly to voters.
Your support of Doug Hoffman will send a strong message to Congressional leaders of both parties in Washington — a message that says NO to Nancy Pelosi's gun control agenda and NO to more business-as-usual politicians.
We need representatives who are willing to "rock the boat" on Capitol Hill, and Doug Hoffman is just that type of candidate. Please go to www.doughoffmanforcongress.com  right away!
Sincerely, Tim Macy
Vice-Chairman
Paid for by Gun Owners of America Political Victory Fund. Not authorized by any candidate or candidate's committee. Gun Owners of America Political Victory Fund is a project of Gun Owners of America.
About:
Gun Owners of America (GOA) is a non-profit lobbying organization formed in 1975 to preserve and defend the Second Amendment rights of gun owners. GOA sees firearms ownership as a freedom issue. 'The only no comprise gun lobby in Washington' – Ron Paul