NRA To Honor Veterans at NRA Range with Free Shoot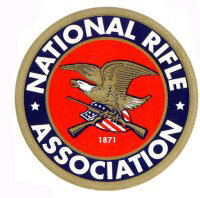 FAIRFAX, VIRGINIA –-(AmmoLand.com)- The National Rifle Association is sponsoring a free shoot for interested U.S. military veterans at its headquarters range in Fairfax, Virginia, on Tuesday, November 10. Space is limited. In order to attend, please e-mail Sylvia Schneider at [email protected]
The event is scheduled from 6 to 9 p.m. and includes a casual dinner. Firearms and ammo will be provided. Military personnel and veterans will be asked to take a short range test if they have not shot at the NRA's range prior to the event.
The program features an exclusive display from the NRA National Firearms Museum. Senior curators Phil Schreier and Doug Wicklund will be available to answer questions.
"The NRA is always looking for new ways to show our brave servicemen and women we care, and this event combines the best of both our National Firearms Museum and our NRA Headquarters Range," NRA Executive Director and retired Marine Kayne Robinson said. "We also extend a special 'thank you' to our friends in the industry who have offered their time and support."
The event is free of change thanks to generous donations from Brownells; Winchester; Paralyzed Veterans of America; the NRA Range; National Firearms Museum; NRA Competitive Shooting; NRA Field Operations; NRA Law Enforcement Division; NRA Membership Division; Chick-Fil-A; Northwest Territorial Mint; and NRA Board Member Joseph DeBergalis.
Sponsorship packages are still available, and donations of attendance prizes are welcomed.
The National Rifle Association's indoor firing range is open to the public during the following hours: Mondays 10 a.m. to 5 p.m.; Wednesdays 5 p.m. to 10 p.m.; Thursdays 5 p.m. to 10 p.m.; Fridays 10 a.m. to 10 p.m.; Saturdays 8:30 a.m. to 10 p.m.; and Sundays 8:30 a.m. to 7 p.m. For more range information, call 703-267-1402 or e-mail [email protected]
About:
Established in 1871, the National Rifle Association is America's oldest civil rights and sportsmen's group. Four million members strong, NRA continues its mission to uphold Second Amendment rights and to advocate enforcement of existing laws against violent offenders to reduce crime. The Association remains the nation's leader in firearm education and training for law-abiding gun owners, law enforcement and the military.