Team Smith & Wesson Members Earn High Honors In Back-to-Back USPSA Handgun Nationals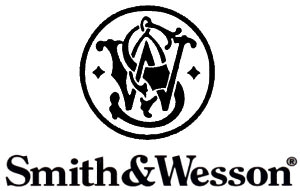 SPRINGFIELD, Mass –-(AmmoLand.com)-Smith & Wesson Corp., announced today that Team Smith & Wesson members earned high honors in multiple divisions after competing in consecutive United States Practical Shooting Association (USPSA) National Championships during the month of September. As part of the Back-to-Back Handgun Nationals sponsored by Smith & Wesson, team members competed and excelled in the USPSA Production, Revolver and Limited-10 Nationals. Leading the way for Team Smith & Wesson was Annette Aysen, who earned the Ladies Revolver National Championship title.
USPSA Production Match
Held at the Desert Sportsmen in Las Vegas Nevada, the USPSA Production match featured 16 unique stages of fire designed to test each competitor's skill with a handgun. During the four-day match, Team Smith & Wesson members claimed four spots in the Top 16 and earned top honors in four classes. Earning awards for Team Smith & Wesson was Revolver Champion Jerry Miculek who was named High Senior; Phil Strader who placed 3rd Overall; B.J. Norris who placed 8th Overall and 1st in Master Class; Mike Seeklander who placed 11th Overall and 2nd in Master Class and David Olhasso who finished 13th Overall.
In the Women's Division, Smith & Wesson team members achieved two spots in the Top 5. Team Captain Julie Golob placed an impressive 2nd Lady while fellow teammate Carrie Jamrogowicz earned the 5th Lady spot. Both women competed with the Smith & Wesson M&P9 Pro Series pistol in the event.
Throughout the match, the Smith & Wesson Military & Police (M&P) pistol had a strong showing with 25% of the Top 16 competitors using firearms from the M&P line during the competition. This year's USPSA Production Nationals marks the first time an M&P pistol has been used by a competitor placing in the Top 3 Overall, an accomplishment delivered by Team Smith & Wesson member Phil Strader.
USPSA Limited-10 Nationals
During the Limited-10 Nationals, which were held immediately after the USPSA Production match, Team Smith & Wesson members once again stood atop the leader board. Team Smith & Wesson put three shooters in the Top 20 with BJ Norris placing 5th Overall and 1st Unclassified; Mike Seeklander earning 8th Overall and 2nd in the Master Class; and Tony Phan claiming the 20th Overall spot. In the Women's Division, Julie Golob had another strong showing placing 2nd Lady Overall using a Smith & Wesson M&P9 Pro Series pistol while Kay Miculek earned 4th Lady Overall shooting a Smith & Wesson Pro Series 1911.
In the Revolver Division, Smith & Wesson extended its domination when Annette Aysen was named the Ladies Revolver National Champion. Shooting a Smith & Wesson Model 625, Aysen was able to claim her fourth national title for the season and her third consecutive USPSA Ladies Revolver National Title. Three other members of Team Smith & Wesson earned high honors in the Revolver Division with Jerry Miculek, David Olhasso and Elliot Aysen placing 2nd, 3rd and 8th Overall respectively.
"The 2009 season has been a very productive year for Team Smith & Wesson," said Tom Kelly, Vice President of Marketing for Smith & Wesson. "With 20 members competing in a variety of different disciplines and divisions, each has performed admirably and has fully demonstrated the ability of the Smith & Wesson product line in numerous matches around the globe. With only a few more events scheduled for this year, I would like to congratulate each member for their hard work and dedication throughout the season. Every member of our team has been a true champion and has done a tremendous job representing our company and our product line."
About Smith & Wesson
Smith & Wesson Holding Corporation, a global leader in safety, security, protection and sport, is parent company to Smith & Wesson Corp., one of the world's largest manufacturers of quality firearms and firearm safety/security products and parent company to Universal Safety Response, a full-service perimeter security integrator, barrier manufacturer and installer, as well as parent company to Thompson/Center Arms Company, Inc., a premier designer and manufacturer of premium hunting rifles, black powder rifles, interchangeable firearms systems and accessories under the Thompson/Center brand. Smith & Wesson licenses shooter protection, knives, apparel, and other accessory lines. Smith & Wesson is based in Springfield, Massachusetts with manufacturing facilities in Massachusetts, Maine, New Hampshire and Tennessee. The Smith & Wesson Academy is America's longest running firearms training facility for law enforcement, military and security professionals. For more information on Smith & Wesson, call (800) 331-0852 or log on to www.smith-wesson.com. For more information on Universal Safety Response, log on to www.usrgrab.com. For more information on Thompson/Center Arms, log on to www.tcarms.com.