Dickenson County Va Not Issuing Temporary Gun Permits – Issue Should Now Be Resolved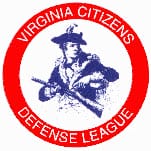 Virginia – -(AmmoLand.com)- I had a report that the Dickenson County Circuit Court Clerk, Richard W. Edwards, was not issuing temporary permits when permit approval exceeded the 45-day limit.
I called Mr. Edwards and we spent some time on the phone. He said that permits were typically taking 60 to 90 days to issue, due to the judge not signing off on them in a timely fashion. Mr. Edwards was not aware that he was supposed to issue temporary permits (which do not require approval by the judge, BTW) after 45 days.
I pointed him to the code section (18.2-308 D) and he said he would correct his procedures as soon as his deputy clerk returns from vacation in a week or so.
If you live in Dickenson County or have any gun owning friends that do, let me know permits are being issued on time and if not, if temporary permits are being issued on time.
About:
Virginia Citizens Defense League, Inc. (VCDL). VCDL is an all-volunteer, non-partisan grassroots organization dedicated to defending the human rights of all Virginians. The Right to Keep and Bear Arms is a fundamental human right. Visit: www.vcdl.org