Jeff Holguin Wins Bronze at Shotgun World Cup Final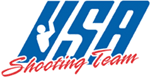 BEIJING, China –-(AmmoLand.com)- Jeff Holguin (Yorba Linda, Calif.), a 2008 Olympian and 2009 World Championship silver medalist, earned the bronze medal in Men's Double Trap at the ISSF World Cup Final for Shotgun in Beijing today.
Shooting on the same range where he finished in fourth place at the 2008 Olympic Games, U.S. Army Marksmanship Unit (USAMU) member Holguin was tied for first place at 144 targets with Chinese shooters Mo Jiunjie and 2008 Olympic bronze medallist Hu Binyuan going into today's final.
Holguin and Binyuan each shot 42 out of 50 targets in the final and ended the match tied at 186 hits. In the shoot-off for the silver medal, Holguin, who shot first, missed a target on his second pair, winning bronze with a total score of 186+3 targets and leaving Hu Binyuan the silver medal with 186+4 hits.
"If I had made it to the second spot in the shoot-off, I would probably have had a better chance," commented Holguin after the match. "It's great to be back on the Olympic Range of Beijing, and this time walking out with something in my hands."
Jiunjie, who at 21-years-old was today's youngest finalist, won the Men's Double Trap event, claiming his first ISSF World Cup Final gold medal with a total score of 189 targets (144+45).
Sixty of the top shooters from 22 different countries qualified to take part in this year's ISSF World Cup Final for Shotgun. These athletes qualified based on individual performances in the ISSF World Cup circuit throughout the year.
Competition continues on Sunday with U.S. shooters Kim Rhode (El Monte, Calif.), a four-time Olympic medalist and 2009 World Cup Munich bronze and World Cup San Marino silver medallist, along with 2009 World Cup Minsk silver medalist, Caitlin Connor (Winnfield, La.), competing in the Women's Skeet Final. Competition will conclude on Monday with the Men's Trap and Skeet Finals. Ryan Hadden (Pendleton, Ore), a double gold medalist on the 2009 World Cup circuit, will be competing in the Men's Trap event in his first ever World Cup Final. Vincent Hancock (Eatonton, Ga.), the 2008 Olympic gold medalist and 2009 World Champion, will be vying for his first World Cup Final title in Men's Skeet.
For complete World Cup Final results, please visit ISSF's website at www.issf-sports.org.
Winchester Ammunition is a Proud Sponsor of the USA Shooting Shotgun Team:
Winchester® Ammunition has been the exclusive ammunition sponsor and supplier of the USA Shooting Shotgun Team since 1999. Members of the 2008 shotgun team brought home four medals from Beijing using Winchester AA International Target loads. Winchester is an industry leader in advancing and supporting conservation, hunter education and our country's proud shooting sports heritage. For more information about Winchester and its complete line of products, visit www.winchester.com.