Holiday Gift Idea – NJ's 2nd Edition Wildlife Viewing Guide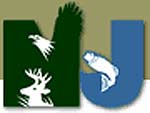 Trenton, NJ –-(AmmoLand.com)- The New Jersey DEP's Division of Fish and Wildlife proudly unveiled the second edition of its New Jersey Wildlife Viewing Guide at the national Watchable Wildlife Conference in Avalon, New Jersey on October 7.
The completely revised Guide is a key to opening a window on the world of watching wildlife in New Jersey and provides detailed descriptions of 104 of the state's best places to see wildlife.
The Guide leads readers on an exploration of New Jersey's distinct landscapes, diverse habitats, and unique flora and fauna. Beautiful, full-color photographs proclaim New Jersey's natural grandeur and provide snapshots of what awaits visitors at each viewing site. A three-tiered rating system alerts readers to those must-see locations throughout the state. Other features include driving directions, amenities, trail information, contact information and web addresses. A special section discusses tips and techniques to increase the likelihood of seeing wildlife.
The New Jersey Wildlife Viewing Guide makes a great gift for anyone who has an interest in the outdoors and is a perfect stocking stuffer for the holiday season. The guide retails for $14.95 plus $5.05 tax, shipping and handling and can be purchased online at www.conservewildlifenj.org/support/cwf/publications.html
or by sending a check or money order for $20.00 to: NJDFW, Wildlife Viewing Guide, PO Box 400, Trenton, NJ 08625-0400. Viewing guides can also be ordered by phone.
Wholesale pricing for Guides purchased by the case can be viewed at https://www.njfishandwildlife.com/prod_guide.htm .  Call 609-984-6012 for questions or to  order.