Otis Technology Receives Galanis Award
For Excellence In Family Business On Behalf Of Alfred University.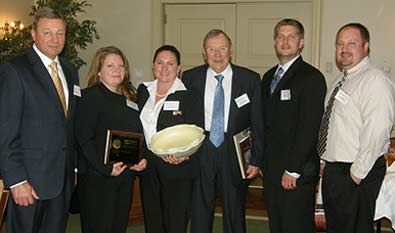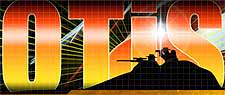 ROCHESTER, NY –-(AmmoLand.com)- The Family owners of Otis Technology accepted the Galanis Award for Family Excellence on Wednesday, October 7th at the Country Club of Rochester in Rochester, NY. Doreen Garrett, President and Founder of Otis gave remarks of appreciation while siblings and co-owners, Denise Miller, VP Sales & Marketing, Larry Williams, VP Manufacturing and Nick Williams, VP Engineering were also presented the award.
Since 2000, the Galanis family, in conjunction with Alfred University has been honoring some of the most successful family businesses in Western New York with this prestigious award. This award is presented to family owned and operated businesses that meet standards and criteria which include financial stability, innovation, quality of life for employees, record of growth, and contributions to the community. These qualifications have guided two generations of the Galanis family throughout 43 years of owning and operating their family business, Sealing Devices.
Like the Galanis family, the owners of Otis Technology put strong emphasis on employee morale and community involvement. The driving force of Otis, regardless of its exponential growth has been and always will be giving back to employees and the local area.
"Creating a positive work atmosphere for our employees and being involved with the community comes back full circle," says Otis' CEO Doreen Garrett. "The Galanis Family and Alfred University share the values we have as a company, and it is an honor to be recipients of this award that hits so close to our hearts."
In the words of Terry Galanis Jr., "At a family business, if you talk to the employees, they share in the company philosophy. Equally important to sustaining growth, seeking innovation and providing for employees, is a business's willingness to support the local community, whether it by providing jobs for local residents or lending a hand or voice to charitable endeavors."
About:
Otis Technology manufactures the World's leading gun cleaning systems. Located in Lyons Falls, NY, Otis is embarking on its 25th year of business and is the choice supplier of firearms cleaning systems to the Military, as well as Law Enforcement Professionals and Marksmen worldwide. Earlier this year, Otis received the Ambrose Award which recognizes an Industrial Firm that has made outstanding contributions to the field of small arms systems by showing exemplary commitment and contribution to the Armed Forces.