Bushmaster's "Fight Card" for SHOT Show Features Three Heavy-Hitters
ACR Showcased, World-Extreme Cagefighter Brown Appearances and A-TACS Revealed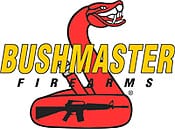 Windham, ME –-(AmmoLand.com)- Bushmaster Firearms International, LLC (BFI), announces an impressive line-up for the 2010 SHOT Show at the Sands Expo & Convention Center in Las Vegas, Nevada.
Please visit Bushmaster at booth number 14627 during show hours to see the latest new product offerings from BFI including the revolutionary ACR (Adaptive Combat Rifle); experience the new ground-breaking A-TACS (Advanced Tactical Concealment System); and meet World-Extreme Cagefighter (WEC), Mike Brown.
Bushmaster's Adaptive Combat Rifle was conceived to provide a more reliable, accurate and mission-configurable, American-made rifle platform for today's military, law enforcement agencies and commercial tactical markets. The ACR offers the ability to change calibers from 5.56mm/223 Rem to 6.8mm Rem SPC in minutes by swapping the bolt head, barrel and magazine. Barrels, stocks, and accessories can also be changed, without tools, at the user level allowing the ACR to go from a close-quarters battle platform to a designated marksman platform. Stop in the BFI booth to experience the ACR and other exciting product offerings from Bushmaster.
Mike Brown, World-Extreme-Cagefighter (WEC) and former Featherweight Champion, will be appearing in the Bushmaster booth at select times during the show (see schedule below). Brown, sponsored by BFI, is known for his punching power and strong submission skills. He sports a record of 23 wins and 5 losses. Visit with Mike Brown in the BFI booth and see why he's on the Bushmaster team!
January 19, 2010
10:00 AM until 12:00 PM
January 20, 2010
12:30 PM until 2:30 PM
January 21, 2010
3:00 PM until 5:00 PM
A-TACS (Advanced Tactical Concealment System) is an effective pattern that absorbs surrounding light through a combination of naturally derived colors and organically shaped pixels. At a distance these pixels provide depth, shadows, and concealment. See how effective a concealment system can be by visiting A-TACS in the Bushmaster booth.
About Bushmaster Firearms International, LLC
Bushmaster Firearms International, LLC (BFI) is the leading supplier of AR15/M16 type rifles in the United States for Law Enforcement, security and private consumer use. Headquartered in Windham, Maine, with additional facilities in Dallas, Georgia, and Lake Havusu, Arizona, BFI supplies aluminum and advanced carbon fiber-based rifle platforms in calibers ranging from 5.56mm/223 to 50BMG. These and associated accessories manufactured by BFI meet the tactical rifle needs of US customers as well as Military, Law Enforcement and Security clients from over 50 countries worldwide. Visit our web site at www.bushmaster.com .
World Extreme Cagefighter® and WEC® are trademarks of WEC Holdings, LLC. A-TACS™ is a trademark of Digital Concealment Systems, LLC.