Alexandria, VA Man Sentenced to Three Years for Making Illegal Uzi Machine Guns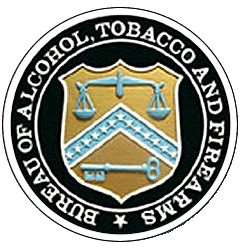 ALEXANDRIA, Va. –-(AmmoLand.com)- John M. Walker, 50, of Alexandria, Va., was sentenced today to 36 months in prison, followed by three years of supervised release, for illegally converting a semi-automatic rifle into a machine gun. The defendant also agreed to forfeit 19 of his firearms that were possessed in violation of the National Firearms Act.
Neil H. MacBride, United States Attorney for the Eastern District of Virginia, and Willie Brownlee, Acting Special Agent in Charge of the Bureau of Alcohol, Tobacco, Firearms and Explosives' (ATF) Washington Field Division, made the announcement after sentencing by United States District Judge Gerald Bruce Lee in federal district court in Alexandria. Walker, who was cooperative with authorities, pleaded guilty on Sept. 1, 2009.
According to court documents, Walker admitted to illegally converting two semi-automatic Uzi firearms to fully-automatic Uzi machine guns and removing the serial numbers on the machine guns that he sold. He further agreed that he sold these two illegal fully-automatic Uzi machine guns to an undercover agent from the ATF for approximately $2,000 each.
Also in court documents, Walker admitted to possessing 19 firearms that had been converted to machine guns. Walker had not registered the 19 firearms in the National Firearms Act Registration and Transfer Record, and he had not paid the required Special Occupational Tax to manufacture, transfer or possess firearms designated in the National Firearms Act, specifically to include those sold to the undercover ATF agent. Thus, he agreed to forfeit the 19 illegal machine guns to ATF. The forfeiture will ensure that these guns are kept out of the hands of potential criminals.
This case was investigated by ATF. Special Assistant United States Attorney Stephanie Bibighaus Hammerstrom prosecuted the case on behalf of the United States.
Related court documents and information may be found on the website of the District Court for the Eastern District of Virginia at https://www.vaed.uscourts.gov or on https://pacer.uspci.uscourts.gov.
About:
ATF – Is a unique law enforcement agency in the United States Department of Justice that protects our communities from violent criminals, criminal organizations, the illegal use and trafficking of firearms, the illegal use and storage of explosives, acts of arson and bombings, acts of terrorism, and the illegal diversion of alcohol and tobacco products.
We partner with communities, industries, law enforcement and public safety agencies to safeguard the public we serve through information sharing, training, research, and use of technology.