Virginia Gun Rights Lobby Day Update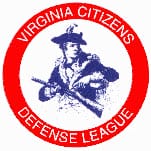 Virginia – -(AmmoLand.com)- If you are coming to Lobby Day, you can now preview the VCDL Firearms Bill Analysis paper that will be given to Delegates and Senators on Monday by the VCDL lobby teams.
The preview is being made available so that you can familiarize yourself with all the bills and with VCDL's position on each bill.
Hardcopies are at the printer right now and will be provided to the teams on Monday morning for dissemination to the legislators.
Click below to download the paper in PDF format:
https://www.vcdl.org/pdf/VCDL_Gun_Bill_Analysis_2010.pdf
Here is a list of the speakers for the VCDL rally, which will be held at 11 AM at the Bell Tower.
Speaker include:
Delegate Bill Carrico
Delegate Mark Cole Scott Lee
Lee Brothers talk-radio show on Richmond's WRVA 1140 AM
Donna Holt, Virginia Campaign for Liberty
Ted Deeds, Law Enforcement Alliance of America
Tricia Stahl, invocation
Philip Van Cleave, President Virginia Citizens Defense League, MC
Weather:
Cross your fingers – the weather looks like it will be very nice on Monday! Currently it looks like it will be 58 degrees under partly cloudy skies, with only a 10% chance of rain.
Anti-gun Democrats
There is word that because the Democrats won the race for Attorney General Cuccinelli's old Senate seat in Fairfax, they might put more anti-gun Democrats in the critical Senate Courts of Justice committee.
That only underscores why we need a HUGE turnout on Monday. We must get the message out that our gun rights are to be protected and enhanced. Our legislators need to know that we will have long memories when it comes to gun votes. (In 2011 the entire Senate and House are up for reelection.)
Reminder:
A reminder: the antis are holding their own rally at 1 PM. We do not recommend that any of you attend that rally as camera angles by the press almost always make it look like we are part of the the antis rally. Best to let their paltry numbers be seen as they are. However, I will be there watching at a short distance, so the press can talk to me if they want any comments from our side.
About:
Virginia Citizens Defense League, Inc. (VCDL). VCDL is an all-volunteer, non-partisan grassroots organization dedicated to defending the human rights of all Virginians. The Right to Keep and Bear Arms is a fundamental human right. Visit: www.vcdl.org