Housing Authority Lifts Gun Ban, Restores Second Amendment Rights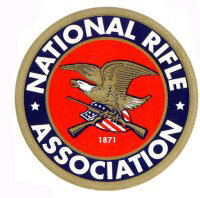 FAIRFAX, Va. –-(AmmoLand.com)- Delaware gun owners and Second Amendment advocates earned a victory this week as the Newark Housing Authority (NHA) withdrew a gun ban that had prohibited its residents from legally possessing firearms in their homes.
The Caesar Rodney Institute (CRI), a research and education organization in Delaware, recently released a series of Special Reports drawing attention to the plight of public housing residents being stripped of their right to self-defense, which prompted swift action from NRA.
Thousands of Delaware's most vulnerable residents live in some of the state's most dangerous neighborhoods, and have been prohibited from possessing firearms to defend themselves from the drug dealers and thugs who infest their communities. Violating the gun ban can result in eviction, which for many families would mean living on the streets.
As CRI reported, a residents' handbook containing rules and regulations for anyone living in property operated by the NHA contained a section requiring that tenants "not possess explosives, firearms or flammable material on NHA's property."
According to Rob Detwiler, chairman of the NHA's Board of Commissioners, that section of the handbook is misleading, and will be removed—effectively ending the ban.
The NHA is the first to withdraw its ban, rather than face litigation from NRA. The state's three other public housing authorities—the Dover Housing Authority, Wilmington Housing Authority, and Delaware State Housing Authority—still ban their residents from owning firearms.
Commenting on NHA's decision, immediate past NRA President and Dover attorney John Sigler said, "Obviously I am very pleased to learn that the Newark Housing Authority's Board of Commissioners has reconsidered its ban on the otherwise lawful ownership and possession of firearms within their public housing properties. They are to be congratulated for doing the right thing by lifting their ban and restoring their residents to full citizenship."
"Newark did the right thing for their residents and for the taxpayers whose monies support the Newark Housing Authority," Sigler continued. "By acting responsibly and quickly to resolve this issue, the Newark Housing Authority's Board of Commissions has saved the taxpayers the expense of attempting to defend an indefensible position in court. Now it is time for the Wilmington Housing Authority, the Dover Housing Authority and the Delaware State Housing Authority to follow Newark's lead."
NRA moved quickly to inform the other housing authorities of possible legal action if the unconstitutional gun bans are not immediately withdrawn.
"It has been brought to our attention by members of the National Rifle Association and by the Caesar Rodney Institute that the Dover Housing Authority, Newark Housing Authority, and Wilmington Housing Authority contain lease provisions that prohibit a resident from possessing a firearm. Such a restriction is unconstitutional," said NRA General Counsel Robert Dowlut in a series of letters sent to the executive directors of the agencies.
A person shouldn't be forced to give up his Second Amendment rights just to have a roof over his head. Many public housing projects are high-crime areas where people most desperately need the right to defend themselves. NRA has long fought this battle both in the courts and in legislatures around the country and recently settled a similar lawsuit against the San Francisco Housing Authority.