2010 SHOT Show Indicated Need For A Variety Of Upgrades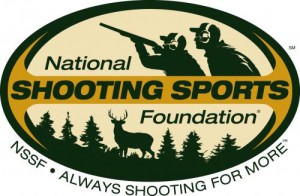 Las Vegas, NV – -(AmmoLand.com)- By all attendance statistics, the 2010 SHOT Show at the Sands Expo & Convention Center was a great success, and the convenience of its location on the strip was popular with show participants.
The physical layout of the complex did present challenges, however, and the National Shooting Sports Foundation, owner and sponsor of the SHOT Show and Reed Exhibitions, producer and manager of the show, have been in continual communication with Sands Expo management to identify and rectify any troublesome aspects of the venue.
As the song says, "It never rains in Southern California," but participants at the show discovered that it sure can shower in Las Vegas, as it did for much of the run of the show. In a few instances, that rain found its way inside the convention center.
"Our latest report from the Sands management is that roof-replacement construction is underway and should be completed in mid-May," reported Diedra Cauley, NSSF director, exhibitions and conferences.

Added Chris Dolnack, NSSF senior vice president, "We have held a chat online with show participants, we have studied our post-SHOT Show survey and we continue to invite any comments regarding the 2010 show that can help us improve the Jan. 18-21 SHOT Show in 2011.

We have identified several areas for which we must see improvement, and they are all being addressed. We'll keep the SHOT Show community apprised of these improvements as they are put in place."
Any suggestions for improvements can be sent to Cauley at [email protected], or you can post your comments on the SHOT Show blog.