Personal Note from BLACKHAWK!'s Mike Noell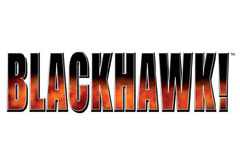 NORFOLK, VA –-(AmmoLand.com)- Dear AmmoLand Readers.  Before BLACKHAWK! was established nearly 17 years ago, my service in the U.S. Navy inspired the launch of the company.
While operating in Northern Iraq, I had to hump a ton of gear by foot in an enemy minefield. My pack failed, dumping gear into the mine- ridden ground.
At that moment, I promised myself that, if I got out alive, I would commit my life to making quality gear so none of my buddies would have to go through the same thing.
Upon entering the private sector, I started working from a garage doing just that.
Now, thanks to BLACKHAWK!'s loyal customers, we are continuing to thrive in the tactical industry.
As you know, BLACKHAWK! was recently acquired by ATK. With this new change comes an exciting opportunity for BLACKHAWK! to rise to the top. We've come a long way since our early days in a garage, and I believe this transition will only accelerate our growth. I guarantee that what we're planning next is going to be great. You haven't seen anything yet!
With that said, I want to assure everyone that the management team and I are staying on to help propel BLACKHAWK! forward into this next phase. I have received many compliments and congratulations regarding this new venture, and I am very excited for this opportunity.
Thank you for your commitment and support over the past 17 years. I look forward to serving you and seeing you again soon.
Sincerely, Mike Noell U.S. Navy SEAL Founder BLACKHAWK! Products Group "Honor. As a Way of Life."