Guns in UNLOCKED Compartment Passes Into Law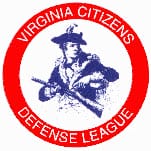 Virginia –-(AmmoLand.com)- The House and Senate both just adopted Governor McDonnell's change to HB 885, so that starting July 1 a non-CHP holder can have a loaded handgun in an UNLOCKED compartment or container in a private motor vehicle or vessel!!!
Three Senators – Marsden, Saslaw, and Marsh – spoke against the change, wanting to require the compartment or container be locked, while Senator Vogel spoke in favor of the change.
The vote was 20 to 19 in the Senate, a squeaker, but we won!
Also, the Governor's changes to HB 1217, which makes only NRA gun safety curriculum something that elementary schools can use to teach gun safety, passed by a large margin.
Those emails you sent last week were critical! Good work, VCDL!!!
About:
Virginia Citizens Defense League, Inc. (VCDL). VCDL is an all-volunteer, non-partisan grassroots organization dedicated to defending the human rights of all Virginians. The Right to Keep and Bear Arms is a fundamental human right. Visit: www.vcdl.org