Carina Randolph Picks Up 7th USPSA Area 4 Limited Title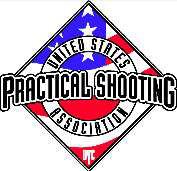 SEDRO-WOOLLEY, Wash. –-(Ammoland.com)- Carina Randolph not only claimed the Lady's title for the second year in a row at the U.S. Practical Shooting Association's (USPSA) 2010 Area 4 Handgun Championship, but the Richardson, Texas shooter also finished ninth overall and claimed top honors over the entire Limited field on the fourth stage.
"Carina continues to be a force in the Limited division," said Voigt. "This year marks the seventh times she's won the Area 4 title and if she continues at the pace she's going, she's likely to push aside a couple guys on her way to a top five finish – or maybe the overall title."
Randolph led the women's field throughout the entire match by winning 10 of the 12 stages and outpacing her nearest competitor by more than 230 points. She finished the match with an impressive score of 1041.9577.
Second place went to Thibodaux, La. resident Barbara Thibodaux who was the only woman to top Randolph on any stage with wins on the eighth and ninth stages. Thibodaux posted a final score of 805.0249.
Texans, Bobbi Hedegard of San Antonio and Tania Steele of Beaumont, finished third and fourth with scores of 408.1193 and 355.9532 respectively.
The STI Area 4 Handgun Championship was held at the Shootout Range in Princeton, La. The match drew 230 top shooters from Arkansas, Louisiana, Oklahoma and Texas, the four states that make up Area 4, as well as Arizona, California, Georgia, Idaho, Illinois, Kentucky, Michigan, Minnesota, Mississippi, Missouri, Ohio, Wisconsin and Canada.
The next regional championship on the practical shooting calendar is the Canyon Creek Area 5 Championship scheduled for June 10-13 at the Tri County Gun Club in Polo, Ill.
For more information on USPSA, upcoming matches and full match results, visit www.USPSA.org