Team GLOCK-Sevigny Wins USPSA Area 5 Production Division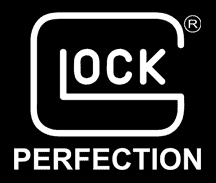 SMYRNA, Ga. –-(Ammoland.com)- Dave Sevigny of Team GLOCK won the 2010 USPSA Area 5 Production championship in decisive fashion.
Using a GLOCK 34 in 9×19, Sevigny won eight stages and placed in the top four in all twelve courses of fire.
The practical pistol tournament was held June 10-13 in Polo, IL where more than 300 practical shooters from around the country competed among the six divisions.
Competitors were faced with a number of shooting tests which included; moving targets, knock down steel, targets obscured with hard cover, paper target arrays positioned through narrow openings.
Each shooter was also tested on the basic challenges such as drawing the pistol, performing magazine changes and shooting while moving.
"I thought the courses of fire tested our ability very well. Team GLOCK has been active in three different shooting disciplines over the past two weeks. This was my first USPSA practical event since mid-April, so the Area 5 results gave me an idea of the level I'm shooting now and where to make adjustments," said Sevigny.
GLOCK pistols have dominated premier competitive events in stock and production divisions for nearly a decade. The Area 5 results prove this trend to continue. "GLOCK, Inc. is extremely proud of the Team GLOCK Shooting Squad. Our products have proven to be effective not only for Law Enforcement, Military and self defense, but have also been very successful in the competitive shooting sports. GLOCK looks forward to continued success both on and off the shooting range during the coming months," commented Gary Fletcher Vice President at GLOCK, Inc.
Upcoming for Team GLOCK; Dave Sevigny will compete at the USPSA High Desert Classic in Albuquerque, New Mexico, June 18-20. Randi Rogers will compete at the IDPA Carolina Cup in Oxford, North Carolina, June 18-19.