Idaho Falls Hosts Top Guns for USPSA Area 1 Handgun Championship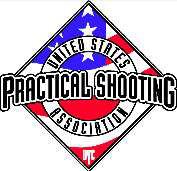 SEDRO-WOOLLEY, Wash. –-(Ammoland.com)- WHO: Upwards of 325 of the region's best pistol shooters in the sport of Practical Shooting will put more than 88,000 rounds downrange during the four-day handgun shooting championship.
WHAT:
The U.S. Practical Shooting Association's (USPSA) regional championship, the 2010 USPSA Area 1 Handgun Championship, is the fourth of eight regional championships scheduled for 2010. USPSA is the national governing body for the sport of Practical Shooting in the U.S. and has more than 19,000 members competing in weekly matches throughout the country, as well as regional and national championships.
Shooters will compete in a course of fire made up of 12 stages for the Area 1 Championship title in USPSA's Open, Limited, Limited-10, Production, Revolver and Single Stack divisions. Additionally, honors will be awarded in the categories of High Lady, Senior, Super Senior, Junior, Military and Law Enforcement shooter.
Area 1, one of the eight USPSA shooting regions in the country, is made up of Alaska, Idaho, Montana, Nevada, Oregon, Utah, Washington and Wyoming, but shooters from Alabama, Arizona, California, Colorado, Georgia, Hawaii, Louisiana, Minnesota, Missouri, New Mexico, Oklahoma and Virginia, as well as Canada, are also expected to compete.
WHERE:
South East Idaho Practical Shooters, Inc.
1245 North 65th West
Idaho Falls, ID 61064
Directions: http://idahouspsa.com/area1/directions.php
WHEN:
Thursday through Sunday, June 24-27, 2010
Staff competes on Thursday
Competition begins at 7:30am each day
CONTACTS:
Tim Egan
[email protected]
(208) 390-9863
Dave Thomas
[email protected]
(360) 855-2245