NRA's Wayne LaPierre to Keynote National Police Shooting Championships Award Banquet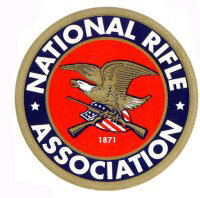 Charlotte, NC –-(Ammoland.com)- The National Rifle Association has announced Wayne LaPierre will be the keynote speaker at the 48th Annual National Police Shooting Championships (NPSC) Awards Banquet in Albuquerque, New Mexico.
The Awards Banquet, open to all NPSC competitors and vendors, is scheduled for Wednesday, September 22, at the Albuquerque Hilton on University Boulevard.
"On the 50th Anniversary of NRA's Law Enforcement Division, our brand of firearms instruction has set the standard for America's men and women in blue," said Division Director Glen Hoyer.

"Wayne LaPierre will address the enormous achievements to date in training America's law officers and look to the challenges we still face with domestic security concerns in our post 9-11 world."
Established in 1960, the NRA Law Enforcement Division (LED) has trained more than 50,000 Law Enforcement instructors with a focus on providing officers with the knowledge, skills, and abilities to WIN a lethal encounter.
First held in 1962, National Police Shooting Championships is directed by NRA's Law Enforcement Division, and supported in part by the Davidson's Law Enforcement Endowment and the Law Enforcement Training Endowment of the NRA Foundation, including generous donations from more than 100 firearm and equipment manufacturers and businesses.
Live updates and results from the 2010 NPSC will be available at www.NRAblog.com. For more information about NRA's National Police Shooting Championship or to register for these matches, visit www.nrahq.org/law/competitions/npsc/npsc.asp, call (703) 267-1632, or e-mail to [email protected]
About:
Established in 1871, the National Rifle Association is America's oldest civil rights and sportsmen's group. Four million members strong, NRA continues its mission to uphold Second Amendment rights and to advocate enforcement of existing laws against violent offenders to reduce crime. The Association remains the nation's leader in firearm education and training for law-abiding gun owners, law enforcement and the military. Visit: www.nra.org