Armalite Ar-10 Rifles In .338 Federal Now Available
A Limited Run of This Big Game Rifle Is Ready For Hunting Season.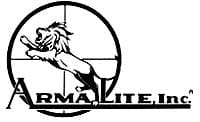 Geneseo, IL – -(Ammoland.com)- ArmaLite, Inc. is pleased to announce that a small batch of its AR-10 chambered in .338 Federal is ready for this year's hunting season.
The first run of our .338 in two years comes after repeated customer requests. This finely crafted firearm is BOTH powerful and match accurate. The ArmaLite .338 is capable of taking any North American big game, including moose and bear.
The AR-10 in .338 features a match grade stainless steel barrel and a finely tuned National Match two stage trigger. The rugged one piece aluminum handguard allows custom mounting of bi-pods, sights and optional MIL-std 1913 rails.
Go to http://tiny.cc/ar10 for further details and specifications.
About:
ArmaLite has one of the broadest product lines in the firearms industry. We manufacture and sell semiautomatic rifles in a variety of calibers including 5.56mm and 7.62mm, long range super-accurate bolt action rifles in calibers including .308 Winchester, 300 Winchester, 338 Lapua, and 50 BMG, and classic 9mm pistols. Visit: www.armalite.com