Canada's Bulgakov Wins Limited-10 at USPSA Area 7 Shooting Match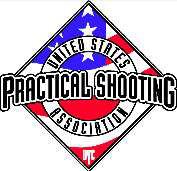 SEDRO-WOOLLEY, Wash. –-(Ammoland.com)- Canadian top gun Yuri Bulgakov of Ontario came from behind on the final stages to win the Limited-10 division at the U.S. Practical Shooting Association's (USPSA) Area 7 Regional Handgun Championship this past weekend at the Pathfinder Fish and Game Club in Fulton, New York.
Bulgakov took an early lead in the match by winning the first stage, but soon fell behind as Steve Rubalcaba of Websterville, Vt. after Rubalcaba won the third stage.
Rubalcaba continued to hold the lead through the next three stages as Bulgakov and Jeff Jackling of Rochester, N.Y. each chipped away at the Canadian's lead.
With just under a point separating him from the leader, Bulgakov made his move and picked up 12-plus points on Rubalcaba to retake the lead on the second to last stage.
On the final stage Bulgakov gave up just under a point and a half to Rubalcaba while Jackling moved to second with his third stage win of the match.
Bulgakov finish 6.7487 points ahead of Jackling, the tightest margin of victory in the match, with a final winning score of 831.4809. Jackling finished second with 824.7322, and Rubalcaba ended the match in third with a final score of 821.0851.
Rounding out the top five were Mike Frezzolini of Eyon, Pa. and Doug Hague of Solvay, N.Y. in fourth and fifth with 797.3620 and 788.5656 respectively.
Among the seniors competing in the division, Rick Krupowicz of Ontario, Canada won the Limited-10 Senior title with his final score of 600.6487.
Area 7 is one of the eight USPSA shooting regions in the country and is made up of Connecticut, Maine, Massachusetts, New Hampshire, New York, Rhode Island and Vermont. However, the match drew shooters from Florida, Louisiana, Maryland, Missouri, New Jersey, North Carolina, Ohio, Pennsylvania, Virginia and Canada – a testament to the growing popularity of practical shooting.
The next regional match on the USPSA calendar is the 2010 TechWear USA Area 8 Regional Handgun Championships scheduled for August 26 through 29 in Fredericksburg, Va. For more information, visit www.USPSA.org or follow @USPSA_Shooting on Twitter.
About:
USPSA is a non-profit membership association. Most of the more than 15,000 individual members belong to and regularly compete at one of the nearly 400 affiliated clubs and sections (groups of clubs banded together for mutual benefit) located across the United States. USPSA is affiliated with the International Practical Shooting Confederation (I.P.S.C.), which is comprised of approximately 67 nations. USPSA is the American region of IPSC. Visit: www.uspsa.org