Jeff Whitaker Takes USPSA Area 7 Single Stack Shooting Title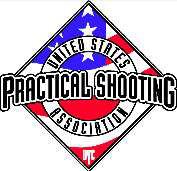 SEDRO-WOOLLEY, Wash. –-(Ammoland.com)- Jeff Whitaker of Lorain, Ohio took the Single Stack division title at the U.S. Practical Shooting Association's (USPSA) Area 7 Regional Handgun Championship this past weekend at the Pathfinder Fish and Game Club in Fulton, New York.
Whitaker won four of the eight stages in the match, grabbing the lead after the second stage and holding on through the remaining stages to claim the win. He edged out his nearest competitor, John Sardina of Billerica, Mass., by more than 19 points with his final score of 835.8216.
Sardina finished second with a final score of 816.0937, while John Unruh of Ulster, Pa. Placed third with 762.0664. Unruh was the only other shooter in the top five to claim stage wins, topping the field on two of the stages in the match.
Fourth place went to Greg Newman of Harvard, Mass. who shot a final score of 716.4094, while fifth place went to Ed Henry of Kirtland, Ohio who posted a final score of 703.9621.
Henry's fifth place finish also made him the top senior in the division, winning him the Area 7 Single Stack Senior title.
Area 7 is one of the eight USPSA shooting regions in the country and is made up of Connecticut, Maine, Massachusetts, New Hampshire, New York, Rhode Island and Vermont. However, the match drew shooters from Florida, Louisiana, Maryland, Missouri, New Jersey, North Carolina, Ohio, Pennsylvania, Virginia and Canada – a testament to the growing popularity of practical shooting.
The next regional match on the USPSA calendar is the 2010 TechWear USA Area 8 Regional Handgun Championships scheduled for August 26 through 29 in Fredericksburg, Va. For more information, visit www.USPSA.org or follow @USPSA_Shooting on Twitter.
About:
USPSA is a non-profit membership association. Most of the more than 15,000 individual members belong to and regularly compete at one of the nearly 400 affiliated clubs and sections (groups of clubs banded together for mutual benefit) located across the United States. USPSA is affiliated with the International Practical Shooting Confederation (I.P.S.C.), which is comprised of approximately 67 nations. USPSA is the American region of IPSC. Visit: www.uspsa.org