Shane Barnhart Wins both NRA National Smallbore Three-Position and Smallbore Prone Championships at Camp Perry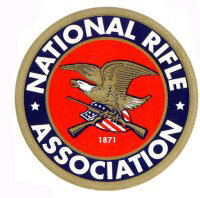 FAIRFAX, VA –-(Ammoland.com)- Staff Sergeant Shane Barnhart with the Army Marksmanship Unit (USAMU) based in Fort Benning, Georgia, claimed his first Prone Championship title and fourth 3-Position Championship at the NRA Smallbore Championships held July 22-29 at Camp Perry near Port Clinton, Ohio.
Barnhart, from Phenix City, Alabama, became only the third person to win Camp Perry's Three-Position Championships and Prone Championships in the same year. His teammate Joseph Hein accomplished this feat last year and Lones Wigger Jr. did it once in 1963 and again in 1973.
After clinching the 3-Position Championships with a score of 2358-126X, Barnhart got off to a slow start in the Prone Championships before coming back strong to take first place with a 4790-355X.
Camp Perry's infamous wind wasn't the only challenge Barnhart faced in the Prone Championships.
"I knew going into Any Sight that I had Abalo and Kemp, both very fine shooters, to keep up with," Shane said of his fellow shooters.
1LT Christopher Abalo of Glendora, California, also on the USAMU, took the Prone Championship's silver medal with an aggregate of 4786-355X. Charles Kemp from Mobile, Alabama, rounded out the top three and was awarded bronze as well as High Civilian and High Senior with a 4786-338X.
In the 3-Position Championships, Corland, Ohio's Amanda Luoma claimed silver along with the titles of Woman Champion, Junior Champion and Civilian Champion by shooting a 2349-113X. Megan Lee of Fuquay Varina, North Carolina, took the bronze and Intermediate Junior Champion title with her 2343-93X.
Amanda McMullin from Pomona, California, shot her way to the 2010 Woman Champion title in the Prone Championships, finishing with a 4780-313X aggregate.
The National Rifle Association and the Civilian Marksmanship Program conduct the National Matches at Camp Perry each summer. Participants range in experience levels from novices to Olympic-level shooters, and include civilians, military personnel, and law enforcement officers. The NRA National Rifle and Pistol Championships are open to everyone; NRA membership is not required.
For more information about the National Rifle and Pistol Championships at Camp Perry or other competitive shooting events or programs, visit www.nrahq.org/compete or call (703) 267-1450.
About:
Established in 1871, the National Rifle Association is America's oldest civil rights and sportsmen's group. Four million members strong, NRA continues its mission to uphold Second Amendment rights and to advocate enforcement of existing laws against violent offenders to reduce crime. The Association remains the nation's leader in firearm education and training for law-abiding gun owners, law enforcement and the military. Visit: www.nra.org