Greg Jordan Wins Limited-10 Shooting Title at Area 8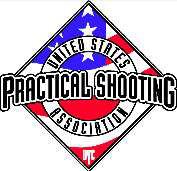 SEDRO-WOOLLEY, Wash. –-(Ammoland.com)- Greg Jordan of New Freedom, Pa. won the Limited-10 division title at the U.S. Practical Shooting Association's (USPSA) 2010 TechWear USA Area 8 Regional Handgun Championship this past weekend at the Fredericksburg Rod and Gun Club in Fredericksburg, Virginia.
Jordan won seven of ten stages and took the lead in the match after winning stage four. He then expanded his lead with wins on the next four stages as well as the final stage of the match. Jordan finished with a score of 1066.0339 and a more than 68 point lead over his nearest competitor.
"Our congratulations go out to Greg who had a very strong match and, despite facing strong competition, put together a solid win with his seven stage wins," said Michael Voigt, president of the U.S. Practical Shooting Association.
Finishing second behind Jordan was Chris Keen of Dayton, Ohio with one stage win and a final score of 997.3022. Third place went to Michael Hollar of Conover, N.C. who also won one stage and finished with 971.9118.
Rounding out the top five were Gilbert Perez of Sevierville, Tenn. in fourth with a stage win and 936.9887 points, and Micah Barcelo of Xenia, Ohio in fifth with 895.1595.
Paul Hendrix of Jamestown, N.C. finished sixth overall and claimed the Senior Limited-10 title with a final score of 817.3453.
The TechWear USA Area 8 Championship drew 278 top competition shooters. It is one of the eight USPSA shooting regions in the country and is made up of Delaware, Maryland, New Jersey, Pennsylvania and Virginia.
The run-and-gun sport of practical shooting was formally established in 1976 but traces its roots back to the 1950's and the quick draw "leather slap" competitions that grew out of America's love affair with the TV westerns of that era.
Today the sport represents the upper echelon of the shooting sports with many of its top shooters actively training law enforcement and military units on shooting techniques and equipment developed in competition.
The next major pistol competition on the USPSA calendar is the 2010 USPSA Handgun National Championships scheduled for October 8 through 16 in Las Vegas, Nev. For more information, visit www.USPSA.org or follow @USPSA_Shooting on Twitter.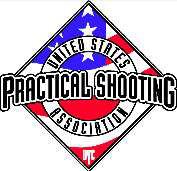 SEDRO-WOOLLEY, Wash. –-(Ammoland.com)-