Rockcastle Shooting Center Announces 2011 Mammoth Sniper Challenge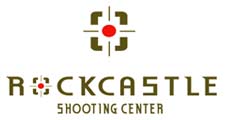 Park City, KY –-(Ammoland.com)- Rockcastle Shooting Center at Park Mammoth Resort will become the permanent host site for their Inaugural 2011 Mammoth Sniper Challenge January 7-9, 2011.
This long range precision rifle competition will be open to military, law enforcement, professional and civilian shooters with a maximum participation set at 100 competitors.
Match Director and Course Designer Joe Harris said, "Eight stages will be set amongst the 2,000 acres of Rockcastle's Shooting Center because of its natural terrain in the south central area of Kentucky with shooting distances up to and over 1,000 yards.

Rockcastle Shooting Center is the only shooting center on the east coast providing competitors with long distance tactical shooting ranges that will not only challenge their shooting skills but their ability to neutralize targets."
The Mammoth Sniper Challenge www.MammothSniperChallenge.com will be a practical field competition with 100 percent reactive targets, night and low light stages, scenario based stages and offer high angle shooting up and down the various ridges on the property.
Targets will vary in size from ½ MOA to 2 MOA, with the possibility of ¼ MOA for an added surprise. The overall course will include shooting from prone positions to being placed 20 to 30 feet above ground and will run despite weather conditions. Details of the scenario based stages will be revealed in the match program upon onsite registration.
Nick Noble, CEO of Rockcastle Shooting Center said, "Rockcastle Shooting Center created this type of an event because our property already has so many natural surface features to physically challenge even the most seasoned competitor. The nation's best will convene to this dynamic setting and have to adapt to the unsteady footing of the steep terrain, locate targets through the dense woods and shoot across distant valleys. It'll be everything a long range precision rifle shooter wants in a shooting sports destination."
Rockcastle Shooting Center is the newest addition to the Park Mammoth Resort property being developed into the nation's premiere shooting sports resort. The shooting center offers a Sporting Clay course, 5 Stand, Pistol and Rifle Ranges out to 1,000 yards and two 3D Archery Ranges. Various levels of membership opportunities are available.
Park Mammoth Resort was built in 1964 and has operated since that time as a 2,000 acre golf resort and family destination. Nestled among the wooded ridges and valleys of the historic property, it is located in the heart of Caves, Lakes and Corvette region of south central Kentucky with 3.5 miles of Nature trails.
For information on events scheduled at Rockcastle Shooting Center and the first class accommodations and amenities offered at Park Mammoth Resort, visit our website at https://ParkMammothResort.us or email our guest client services at [email protected]