NSSF Named Finalist for PR News Non-Profit Awards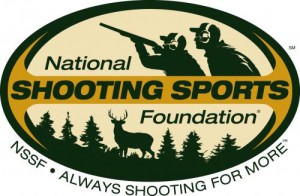 NEWTOWN, Conn –-(Ammoland.com)- — The National Shooting Sports Foundation's communications team has been named a finalist in the non-profit/association "Team of the Year" category and also in the specific categories of "Branding" and "Annual Report" of PR News' Non-Profit PR Awards.
The nominations were based on the quality and quantity of work completed this year and in the specific categories for NSSF's comprehensive re-branding campaign and its Annual Review, which included the State of the Industry video.
PR News' Non-Profit PR Awards are recognized as the industry's top honor in the public relations-communications non-profit space, showcasing outstanding marketing communications initiatives among the nation's leading nonprofits and associations. The coveted awards set the industry benchmark for excellence across all areas of marketing communications. According to PR News, the winners of the Non-Profit PR Awards are the ones who had a strategic and integrated marketing communications plan and then executed the plan economically and professionally.
The nominations for Branding were based on the creative execution of the program that had to portray and position a highly diverse and high-profile organization in various media, such as Internet, print and electronic advertising, direct marketing and membership recruitment. The Annual Review nomination showed a unique creative approach that utilized creative elements and electronic media to highlight the past year's accomplishments for the trade association of the firearms industry.
"As a finalist for PR News' Non-Profit PR Awards, NSSF shares company with the nation's top associations and non-profit organizations," said Chris Dolnack, senior vice president of NSSF, the trade association of the firearms industry.

"Being recognized for these prestigious awards demonstrates the high level of work being produced by NSSF on behalf of our more than 5,500 members."
The marketing communications team is an 11-member team with specialists and category experts in creative and editorial services, electronic media, emerging media and traditional communications.
Launched a year ago, NSSF's re-branding campaign has brought a consistent look, impression and positioning of the organization and its programs to its many audiences across all communications platforms. NSSF's Annual Review/State of the Industry video provides a review of key organization initiatives and successes for the past year. The video is a highlight of the SHOT Show State of the Industry Dinner and is viewable on the NSSF website, www.nssf.org.
"NSSF has made great strides using multimedia and digital communications to keep its members informed about its coordinated efforts to promote, protect and preserve our industry and our sports," said Mark Thomas, NSSF's managing director of marketing communications. "It is always gratifying to have your work recognized by professionals in the PR-communications industry. It's a tribute to the entire NSSF family. I am especially proud of this nomination since this team has only worked together as a team for less than a year."
Winners and honorable mentions in the PR News' Non-Profit Communications Awards contest will be honored at a luncheon in November in Washington, D.C.
Earlier this year, NSSF earned four other PR News nominations and two Apex Awards for its main website, nssf.org, and for its campaign to educate hunters and shooters about modern sporting rifles.
About NSSF
The National Shooting Sports Foundation is the trade association for the firearms industry. Its mission is to promote, protect and preserve hunting and the shooting sports. Formed in 1961, NSSF has a membership of more than 5,500 manufacturers, distributors, firearms retailers, shooting ranges, sportsmen's organizations and publishers. For more information, log on to www.nssf.org.