Glock's Dave Sevigny Wins 6th USPSA Production National Shooting Title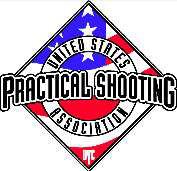 LAS VEGAS, Nev. –-(Ammoland.com)- For the sixth time in his career Dave Sevigny of the Glock shooting team has won the Production division national title.
The win marks the 10th time that Sevigny has won a USPSA national title.
Competing in a field of 120 top Production division shooters during the 2010 Smith & Wesson USPSA National Handgun Championships, Sevigny had to come from behind to win.
"Unfortunately I started out a little bit flat, and I think everybody at some point got sideways in this match. I've been in these situations before where I knew I had to lay the hammer down to go for the win, and I knew that today I had to do that,"
In the third and final day of competition, with more than 40% of the total match points in play, Sevigny made his move by focusing on reading his sights and the fundamentals of shooting on the move.
"Going into the last day I tried to read the sites better. All the penalties I had were a result of not quite seeing what I needed to, so I backed off a little to make sure I was technically correct on both my gun and my feet," explained Sevigny.
Sevigny began the day with an eighth place finish on stage one, the first stage of the final day, opting for a cautious start due to what he called the "high disaster factor" and not wanting to "get into a wreck."
Then on the second stage where Sevigny was the first shooter up, he set the pace and began his comeback with his first of four stage wins of the day. After finishing fifth on stage three, he would go on to win stages four, five and six to capture 737 of the 775 available points, giving him a final winning total of 1637.1758.
"I was really pleased with my final day's performance and of course the win. Every stage here I thought was technical. I won't call it difficult because we only make it as hard on ourselves as we want and there was no shot here that any of us couldn't make on demand as long as you take the time to do it," observed Sevigny.
Finishing second behind Sevigny was Team CZ shooter Matt Mink of Conway, Ark. who finished more than 80 points behind with a final score of 1556.5509.
Team Smith & Wesson picked up third and fourth place finishes with Phil Strader of Owasso, Okla. winning one stage and posting a final score of 1555.2978, while B.J. Norris of Tyler, Texas won three stages and finished with 1553.9521 points.
Rounding out the top five was Rodney May, a Sig Sauer shooting team member from Memphis, Tenn., with one stage win and 1542.8145 match points.
The Smith & Wesson National Handgun Championships were held October 9 through 16 at the Desert Sportsman's Rifle & Pistol Club in Las Vegas, Nevada. Over 600 shooters put more than 250,000 rounds downrange in a quest for the coveted U.S. Practical Shooting Association national title in the Open, Limited-10, Limited, Production and Revolver divisions.
For more information visit www.uspsa.org, follow @USPSA_Shooting on Twitter or visit the Practical Shooting blog at PracticalShooting.posterous.com.
About:
USPSA is a non-profit membership association. Most of the more than 15,000 individual members belong to and regularly compete at one of the nearly 400 affiliated clubs and sections (groups of clubs banded together for mutual benefit) located across the United States. USPSA is affiliated with the International Practical Shooting Confederation (I.P.S.C.), which is comprised of approximately 67 nations. USPSA is the American region of IPSC. Visit: www.uspsa.org