Team GLOCK's Randi Rogers Wins High Lady Championship at IPSC Nationals
Team GLOCK Captain Dave Sevigny takes fourth overall at world qualifier match.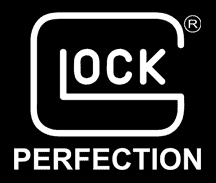 SMYRNA, Ga. –-(Ammoland.com)- With the USPSA Back To Back Nationals less than one week away, Team GLOCK competed at the 2010 IPSC Nationals held in Gaston, SC, from Oct. 1-2.
The competition was a 12-stage IPSC qualifier match for 2011 World Shoot team positions, to be held in Greece.
Team Captain Dave Sevigny placed fourth overall with 857 match points, and Randi Rogers won the High Lady Championship and placed 17th overall with 616 match points.
The victory was Rogers' first IPSC sanctioned event title. Sevigny and Rogers used their Safe-Action GLOCK 35 .40 pistols during the competition.
Team GLOCK entered the Standard division, an iron sight division permitting single-action pistols and higher round capacity.
This division proved to be a fiercely contested field of Grand Master class USPSA competitors, with the top five overall positions separated by a slim 28 match points.
"We made the decision to compete in the Standard division, so that Team GLOCK could participate in Greece next year at the IPSC World Shoot XVI," said Sevigny.

Rogers said, "For my first IPSC victory to be at Nationals was a terrific experience. It was also a great opportunity to prepare for the upcoming USPSA Nationals,."
Team GLOCK will wrap up the 2010 major match season at the USPSA Back To Back Nationals in Las Vegas, Nev., from Oct. 8-16.