Banner Year For National Shooting Sports Foundation Websites & Online Media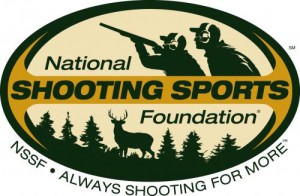 NEWTOWN, Conn –-(Ammoland.com)- For the first time ever, nssf.org saw more than 2 million unique visitors in 2010, with traffic to the website rising 51 percent compared to the previous year.
NSSF's popular online shooting range directory, wheretoshoot.org, saw a 48 percent increase in traffic over 2009, with more than 1 million visits by 821,249 unique visitors in 2010.
NSSF also made huge strides in 2010 on websites such as Facebook, Twitter and YouTube, creating a growing following. NSSF-produced videos on YouTube, for example, were viewed 639,000 times last year, up 517 percent from the year before.
NSSF's YouTube following grew from 92 subscribers to more than 1,900 in just one year.
About NSSF
The National Shooting Sports Foundation is the trade association for the firearms industry. Its mission is to promote, protect and preserve hunting and the shooting sports. Formed in 1961, NSSF has a membership of more than 6,000 manufacturers, distributors, firearms retailers, shooting ranges, sportsmen's organizations and publishers. For more information, log on to www.nssf.org.