BATFE Request To Track Semi-Automatic Rifle Sales Delayed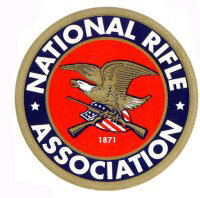 Charlotte, NC –-(Ammoland.com)- As we reported, the Bureau of Alcohol, Tobacco, Firearms and Explosives has proposed that it be given emergency authority for six months to require about 8,500 firearm dealers along the border with Mexico "to alert authorities when they sell within five consecutive business days two or more semiautomatic rifles greater than .22 caliber with detachable magazines."
A Washington Post story reporting on the BATFE proposal described that definition as being applicable to "so-called assault weapons," but it would also apply to many rifles that have never been labeled with that term.
The rule change was to have started this week, but has been delayed by the White House.
According to an article on TheUSDaily.com, the White House Office of Management and Budget was expected to approve the rule change on Wednesday, but an official told Reuters that "ATF's information collection request is still under review," and declined further comment until the "deliberative phase is concluded."
The reporting requirement apparently was to be imposed under the "authority" the BATFE has used in the past to demand reporting of other types of transactions from certain limited groups of dealers over the past 10 years, but the new proposal is far broader than any previous use of this authority.
Members of Congress have already sent letters to BATFE in opposition to this reporting requirement, which you can view below.
36 Members of the U.S. House of Representatives Oppose Proposed Reporting Requirement
Montana Senators Oppose Proposed Reporting Requirement
The NRA will look at any available options to block this sweeping expansion of federal recordkeeping on gun owners and we ask you to help by contacting your U.S. Senators and Representative and urging them to oppose this measure. You can call your U.S. Senators at (202) 224-3121, and your U.S. Representative at (202) 225-3121.
About:
Established in 1871, the National Rifle Association is America's oldest civil rights and sportsmen's group. Four million members strong, NRA continues its mission to uphold Second Amendment rights and to advocate enforcement of existing laws against violent offenders to reduce crime. The Association remains the nation's leader in firearm education and training for law-abiding gun owners, law enforcement and the military. Visit: www.nra.org