North Carolinains Mobilize For Your Gun Rights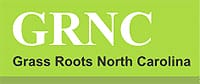 North Carolina –-(Ammoland.com)- GRNC needs your help. It is time to mobilize to make good on our legislative gains in November. To do this takes both manpower (and womanpower) and funding – more on that later.
As the politicians congratulate one another on their victories while convening the new session of the General Assembly, it is time for you to make certain they know why you sent them.
GRNC is holding a Grass Roots Mobilization Day at the General Assembly Tuesday February 1 and we want you there. Legislative Director, Jeff Rau is assembling his team and he needs extra hands.
What do we need you to do, you ask?
Read the instructions section for further details. Then be sure to email Jeff Rau to coordinate your assistance with him: [email protected]
SPECIAL NOTE: Contact Jeff Rau at this email address — [email protected] — for instructions on how you may help with this project.
For this day, no experience is required. You see, it is imperative to let the new folks in the General Assembly know that they will be held accountable. Will you help send this message?
WE KNOW… THIS IS DURING THE WEEK!
Tuesday is a work day for most of you, but please ask yourself a question: Is your freedom worthy of taking a vacation day? Politicians count on your not paying attention so they can continue with business as usual. Will you allow this, or are you going to show up to put them on notice?
Remember, if you can help, be sure to email Jeff Rau at [email protected] so he may instruct you on meeting place and plan on how to best use you on the team.
If you have further questions, please call Paul Valone at: 704-907-9206.
INSTRUCTIONS
Meet at a designated point at the legislature in Raleigh at 8:30 AM wearing business or business casual clothing. (Directions will be provided.)
Deliver a "Remember in November" guide, a position statement, a GRNC brochure, and a business card — all provided by GRNC — to selected legislators' offices.
Stop in and visit your legislator (if you don't know who that is, we will direct you).
With 170 legislators — many of them new — we want to make a show of force, so we need lots of people. Again, no experience is required.
About:
Grass Roots North Carolina/Forum for Firearms Education is a non-profit, all volunteer organization devoted to educating the public about trends which abridge the freedoms guaranteed by the Bill of Rights, and engaging in grass roots activism to preserve those freedoms. Formed in 1994 to conduct a highly successful rally for the Second Amendment, GRNC has gone on to conduct projects like "Remember in November: A Gun Owner's Guide to Voting," bringing concealed carry to North Carolina. Visit:www.grnc.org