Russia's Nikolaeva Wins Florida Open Women's Production Shooting Title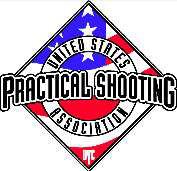 SEDRO-WOOLLEY, Wash. –-(Ammoland.com)- Russia's Svetlana Nikolaeva battled through four lead changes before taking the Women's Production title at the U.S. Practical Shooting Association's (USPSA) Florida Open Handgun Championship.
Despite winning eight of the 10 stages in the match, Nikolaeva gave up the lead twice to Carrie Carlson of St. Peters, Mo. It wasn't until the final four stages where she closed the door on Carlson with four straight wins to claim the title with a final score of 944.6899.
Though Carlson did not win a single stage during the competition, she managed to grab the lead on stages two and three and then again on stage six before finishing as the runner-up with 878.4455 points.
Cindi Thomas of Lexington Park, Md. placed third, winning two stages on her way to posting a final score of 828.5854.
Angela Cortes of Coral Gables, Fla. and Team Smith & Wesson's Tierani Hendrix of Roswell, Ga. finished in fourth and fifth respectively with scores of 659.2894 and 652.9449.
Elsewhere in Production division competition, Ljubisa Momcilovic of Serbia won the overall title with 1504.8476. Andres Hrnciarik of the Slovak Republic was the high junior finishing 10th overall with 1185.8397. Among the seniors, Jose Orus of Ecuador took the Senior Production title with 892.6805 while Jean Dartois of Canada topped the super seniors in the match with 652.4351.
The USPSA Florida Open Handgun Championship was held this past weekend at the Universal Shooting Academy in Frostproof, Fla. and drew more than 365 top competition shooters, including competitors from Brazil, Canada, the Czech Republic, Ecuador, Norway, Russia, Serbia, the Slovak Republic and Spain.
The next major match on the USPSA calendar is the 2011 Area 6 Regional Pistol Championship which will be held April 15-17 at the Universal Shooting Academy.
For more information on upcoming matches, or to become a member, visit www.USPSA.org. To join in on the conversation with other competition shooters follow @USPSA_Shooting on Twitter or find us on Facebook at www.facebook.com/USPracticalShootingAssn.
About:
USPSA is a non-profit membership association. Most of the more than 15,000 individual members belong to and regularly compete at one of the nearly 400 affiliated clubs and sections (groups of clubs banded together for mutual benefit) located across the United States. USPSA is affiliated with the International Practical Shooting Confederation (I.P.S.C.), which is comprised of approximately 67 nations. USPSA is the American region of IPSC. Visit: www.uspsa.org