Weatherby Announces A New Pa-459 Pump Shotgun Model For Turkey Hunting
Longbeards Beware: Weatherby Offers New PA-459 Turkey Model Shotgun.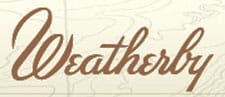 Paso Robles, CA – -(Ammoland.com)- The PA-459 Turkey model sports Mothwing Camo's Spring Mimicry pattern on the stock and forend components.
Utilizing advanced computer technology, this hunting camouflage pattern is based on bark- and leaf-mimicking moths, accented with natural ground cover found in the spring.
"Spring Mimicry is one of the most effective turkey hunting camouflage patterns," said Brad Ruddell, Weatherby's vice president of sales and marketing. "It is a natural match for our PA-459, which offers a number of features that work well on those wily longbeards."
The PA-459 Turkey model comes in 12 gauge with a 19-inch barrel. Its short 13.5-inch length of pull helps prevent the gun from snagging on turkey vests. Designed for comfort and reduced recoil, the shotgun's ergonomic pistol grip-style buttstock has a rubber-textured grip area. A low-density recoil pad maximizes recoil absorption, making the PA-459 Turkey model easy on the shoulder.
Other key features include an extended forend and slide release to allow quick and easy function of the action. The forend has an integral Picatinny rail for accessories.
Constructed of aircraft-grade aluminum alloy to reduce overall weight without compromising strength, the PA-459 Turkey model's CNC-machined receiver is designed to improve the balance of the shotgun for better handling. A mil-spec Picatinny rail is installed on the action for mounting optical sights. The rail has a rugged clamp-style LPA ghost ring rear sight that is easily adjustable for windage and elevation. Magazine capacity is four 3-inch rounds or five 2.75-inch rounds.
The PA-459 Turkey model's barrel is chrome lined to withstand years of high-volume shooting. It is fitted with a .810-inch-1mm extended and ported full choke tube for application-specific patterning. The barrel has a blade front sight with a fiber optic pin for quick target acquisition.
Weighing approximately 6.5 pounds, the PA-459 Turkey model measures 40 inches in overall length. Manufacturer's suggested retail price is $499.
For more information, contact a local Weatherby dealer, call the company at (805) 227-2600 or visit www.weatherby.com.
Founded in 1945, Weatherby, Inc.'s line features the popular Vanguard and legendary Mark V rifles (production and custom), over/under and side-by-side shotguns in the classic Athena and Orion lines, Threat Response shotguns and rifles, semi-auto and pump shotguns, premium ammunition and security/shooting accessories. The company is based in Paso Robles, Calif., and invites all hunters and shooters to visit and join its free online community at www.weatherbynation.com.