ATN Voyager – Night Vision Bi-ocular
Combines the comfort of dual eyepieces with the cost of monocular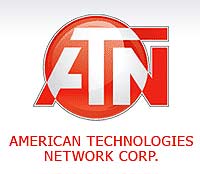 South San Francisco, CA – American Technologies Network, makers of military, law enforcement, security and outdoor night vision and thermal applications, introduces the Voyager, night vision bi-oculars made for medium to long range viewing for home security and nighttime surveillance.
The Voyager is a night vision device that allows both eyes to view comfortably in two-eyepieces through the single optical system allowing for long viewing times without eyestrain.
The ATN Voyager Night Vision System features ATN's proprietary "Smart" technology that includes digital controls, a detachable 100-yard Infrared Illuminator and a proximity sensor that automatically turns the unit on or off saving battery life.
ATN VOYAGER FEATURES
SMART Features and easy-to-use digital optics
3x or 5x magnification
Available with wide array of image tube options for all budgets and missions.
Gen: 2+, CGT, HPT, 3, and ITT Pinnacle
Super fast, multi-coated all glass optics
Dual eye viewing system for longer viewing sessions
Detachable long range infrared illuminator
Rugged and versatile design
Water and fog resistant
Tripod mountable
Hand strap and neck strap for comfort use
Limited two-year warranty
Starting at MSRP $2099.00