Collectible Firearms Reference Sites From Rock Island Auctions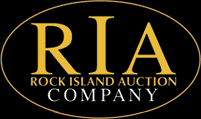 Moline, IL –-(Ammoland.com)- We frequently get asked for photos or prices of items sold in past auctions.
As a service to collectors we rolled out a bunch of sites of various genres of items we have already sold.
These items are not in our current auction but just a good source of photos, descriptions and past price estimates.
As the Nation's Leading Auction House for Firearms, Edged Weapons & Military Artifacts we successfully auction thousands of firearms each year.
Antique and Collectible Firearms Sites:
22 Caliber Rimfire Guns
Antique Deringer Collectors
Cannon Collector
Civil War Henry Rifles
Colt Dragoon Revolver Collectors
Colt Presentation Firearms
German Luger Collectors
Thompson Machine Gun Collectors
About:
Rock Island Auction Company has been solely owned and operated by Patrick Hogan. This company was conceived on the idea that both the sellers and buyers should be completely informed and provided a professional venue for a true auction. After working with two other auction companies, Mr. Hogan began Rock Island Auction in 1993. Rock Island Auction Company has grown to be one of the top firearms auction houses in the nation. Under Mr. Hogan's guidance the company has experienced growth each and every year; and he is the first to say it is his staff's hard work and determination that have yielded such results. Visit: www.rockislandauction.com