International Revolver Championship – 20 Years In The Making
LOS OSOS, Calif. –-(Ammoland.com)- It's been 20 years in the making but this June the International Confederation of Revolver Enthusiasts (ICORE) will celebrate two decades of revolver competition excellence with their 20th Annual Smith & Wesson International Revolver Championship.
Known as the IRC, the Smith & Wesson-sponsored championship will take place June 2-5 on the Hogue Action Pistol Range at the San Luis Obispo Sportsmen's Association in San Luis Obispo, Calif.
Shooters interested in competing can find the match application online at www.ICORE.org and, if postmarked by April 1, save $60 with the early entry discount.
While ICORE staff and volunteers have worked tirelessly over the last 20 years to grow the match into what it is today, they are quick to single out one particular industry partner whose generous support has been invaluable to the match.
"Without a doubt, Smith & Wesson has led the way in promoting competitive revolver shooting in America. It's hard to find any revolver match in the United States that doesn't involve Smith & Wesson," said Ron Joslin of ICORE.

"If it had not been for Smith & Wesson's sponsorship over the years we would not be celebrating our 20th year of the IRC."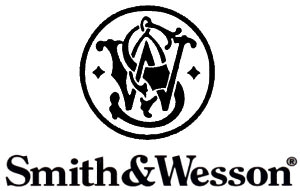 Smith & Wesson's support for competitive revolver shooting extends well beyond that of the typical match sponsor. The company also fields the largest factory-supported shooting team in the industry with many of the members competing – and winning – in revolver matches.
"Nearly all revolver shooters compete with a Smith & Wesson of some sort. But beyond that, every time you turn around these days it seems the guy or gal shooting that gun is wearing a blue shirt,"observed Vic Pickett, a top level competitor who is sponsored by firearms accessory maker ADCO, referring to the color of the official shirt of the Smith & Wesson shooting team.
Chief among those wearing the blue shirt is Jerry Miculek, the world champion revolver shooter who more than anybody else is the modern day face of the 159-year-old firearms maker. Miculek's dominance in revolver competition is widely known and he has competed in 18 of the past 19 IRC matches and won them all.
"Coming in second behind Jerry means winning the title of "First Human". We joke about it but it's true. Jerry's shooting abilities with a revolver are literally out of this world," explained Eric Leach, an up-and-coming revolver shooter who himself has finished second to Miculek in competition.
ICORE officials expect a large turnout from Team Smith & Wesson, as well as other top wheelgunners coming from the ranks of the Steel Challenge and U.S. Practical Shooting Assn., to take part in the historic 20th annual championship.
"2011 marks a major milestone for ICORE and the IRC," said Joslin. "We hope that shooters from throughout the country and around the world will join us in San Luis Obispo to help commemorate this special occasion."
For more information on ICORE and the IRC visit www.ICORE.org, follow @ICORE_Shooting on Twitter or find ICORE on Facebook at www.facebook.com/ICOREshooting.