Introducing the MasterPiece Arms .380 Premium Protector
The USA Made MPA380P Features High End Quality and Looks.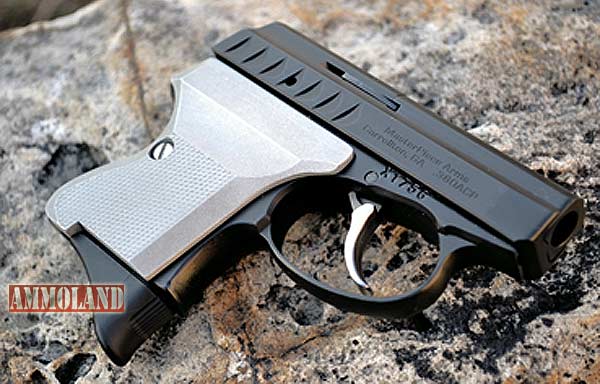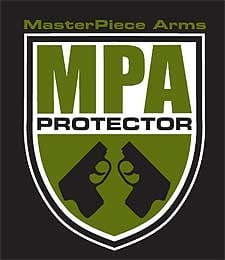 CARROLLTON, GA –-(Ammoland.com)- MasterPiece Arms new Protector Model, the MPA380P, is a US manufactured conceal carry pistol built on a fully machined 4140 stainless steel lower receiver and upper slide.
Demonstrating MPA's central philosophy to build only high-quality, precision engineered firearms, the new MPA380 "Premium" subcompact, semi-auto pistol sports fully machined aluminum grips with a bead blasted finish protected by a clear anodize coat.
The MPA380P pistol is a Double-Action-Only with a 5+1 magazine capacity, plus the extended magazine pad for added shooting comfort.
Every MPA pistol comes in a lockable case with one magazine and an owner's manual, plus the additional relief of knowing your MPA comes with a Lifetime Warranty. MSRP is $345.90 and available now at your local retailer.
About MasterPiece Arms:
MasterPiece Arms main offices are located in Carrollton, Georgia. The company is TS16949/ISO9002 Certified, which represents less than 1% of the manufacturing facilities in the USA. MasterPiece Arms combines quality engineering and state-of-the-art manufacturing to design and produce firearms, such as the re-innovated MAC 10 Defender Series. MasterPiece Arms is proud to offer one of the highest quality, subcompact, double action only pistols on the market while maintaining a very affordable price. MasterPiece Arms uses state of the art CNC machining, turning, laser cutting and bending in its manufacturing process. MPA puts more than a year and a half into engineering, testing and re-testing its weapons to provide customers with one of the most enjoyable guns available. With versatile uses such as protection, hunting, tactical or novelty interests, MPA products are one of a kind and backed by a lifetime warranty for original owners. Learn more MasterPiece Arms products at www.masterpiecearms.com, call 866.803.0000. MasterPiece Arms is now on Facebook at www.facebook.com/MasterPieceArms