What Are My Responsibilities If A Gun Is Stolen From Me?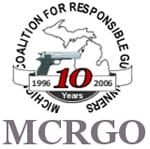 Michigan – -(Ammoland.com)- The following answer applies to Michigan residents, please check your local laws.
A: You must report the theft within 5 days after learning that the gun was stolen.
MICHIGAN MCL 28.430 states:
"(1) A person who owns a firearm shall, within 5 days after he or she knows his or her firearm is stolen, report the theft to a police agency having jurisdiction over that theft.
(2) A person who fails to report the theft of a firearm as required under subsection (1) is responsible for a civil violation and may be fined not more than $500.00."
This is very straightforward and applies to any gun that meets the definition of "firearm." "The word "firearm", except as otherwise specifically defined in the statutes, shall be construed to include any weapon from which a dangerous projectile may be propelled by using explosives, gas or air as a means of propulsion, except any smooth bore rifle or handgun designed and manufactured exclusively for propelling BB's not exceeding .177 calibre by means of spring, gas or air." So, an air rifle with a rifled barrel is considered a firearm, and its theft must be reported as stated above.
The 5-day period starts to run upon discovery of the theft.
This can be relevant to situations such as firearms left at vacation properties that are not used year-round, or left at home while the owner travels for any extended period of time. It is often recommended that owners of firearms keep a list by make, model and serial number, in a secure location separate from the firearms in case it becomes necessary to report a theft. Also, keep in mind that, as personal property, the firearm may be covered by one or more insurance policies.
For example, many firearms owners have taken advantage of NRA ArmsCare coverage: www.nraendorsedinsurance.com
About:
The Michigan Coalition for Responsible Gun Owners is a non-profit, non-partisan organization. Formed from just eight people in 1996, we now have thousands of members and numerous affiliated clubs across the state. We're growing larger and more effective every day.
Our mission statement is: "Promoting safe use and ownership of firearms through education, litigation, and legislation" Visit: www.mcrgo.org