Abbate Defends USPSA Area 6 Open Shooting Title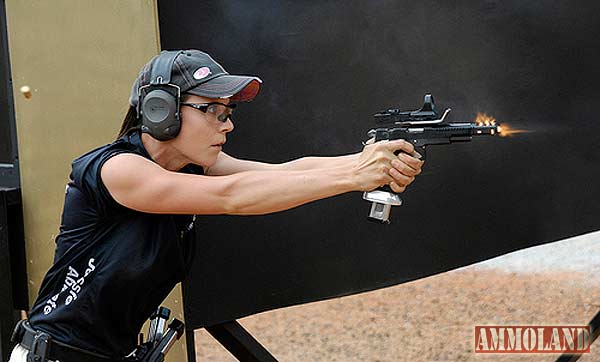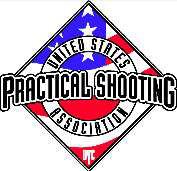 FROSTPROOF, Fla. –-(Ammoland.com)- In a field packed with the top women shooters in the U.S. Practical Shooting Association, Jessie Abbate of McDonough, Ga. proved once again why she is among the best in the nation with her Open division title win at the USPSA's Area 6 Handgun Championship this past weekend in Frostproof, Fla.
Abbate, who competes for Team Leupold, won three of the 12 stages and led the field, which contained three former national champions, through most of the match, finishing with a final score of 793.7123 points.
"The women's Open division match was one of the most challenging at this year's Area 6 Championship because of the number of top shooters and how evenly they are matched. With just over 35 points separating the top five Jessie had her hands full, but proved once again how formidable a competitor she can be," said Michael Voigt, president of USPSA.
Finishing 11+ points behind Abbate in second place was Team Limcat's Megan Francisco of Gainsville, Va., the 2009 Women's Open National Champion. Francisco won three stages in the match and was the only other shooter to lead the match, topping the field on the second and third stages before falling behind Abbate. She finished with a final score of 782.5746.
A little more than three points behind Francisco was fellow Team Limcat member, and season two contestant on History Channel's Top Shot, Athena Lee. The Katy, Texas resident, who is the 2007 Women's Open National Champion, won one stage on her way to posting a final score of 779.3066.
Rounding out the top five were Cameron's Custom Guns team shooter Eva Micklethwaite of Tempe, Ariz. and another Team Limcat shooter, Kaci Cochran of Stockbridge, Ga., with two stage wins each and final scores of 771.3883 and 758.6229 respectively.
Elsewhere in Open division competition, Team SVI shooter Chris Tilley of Raleigh, N.C. took the overall title with 1015.7761 points. Sonny Morton, the Nevco Targets team shooter from Ruther Glen, Va., finished as the top Junior in 12th place overall with 858.9843 points. Among the seniors Robert Keller of Palm Beach Gardens, Fla. won the Senior Open title with 779.8171 and Jack Baldwin of Pine Bush, N.Y. won the Super Senior title with 613.8431.
The Area 6 Handgun Championship was held at the Universal Shooting Academy range in Frostproof, Fla. The match drew 349 top shooters from around the country as well as Brazil, Canada, Ecuador, Jamaica and Venezuela.
Match officials credit the high turnout to the generous support from corporate sponsors Cameron's Custom Guns, Competitive Edge Dynamics, EarScopes, Freedom Gun Works, Gargoyle, Glock, GPI Custom Gunworks, Heckler & Koch USA, Hornady Manufacturing, Millennium Custom Guns, Nevco Targets, Otis Technology, Red Dot Shooting, Rescomp/CR Speed, Rudy Project, Sig Sauer, Spot on Supply, Springfield Armory, STI International, Surefire, TechWear USA, UniqueTek and Velocity Shooter.
To learn more about practical shooting, or join the nearly 20,000 members of USPSA in the most dynamic and fast-paced shooting sport around? Then visit www.USPSA.org, follow @USPSA_Shooting on Twitter or like USPSA on Facebook at www.facebook.com/USPracticalShootingAssn.