Employee Guns & Parking Lot Legislation Set On House Calendar HB 681
HB 681 Set on the House Calendar for Monday, May 2nd.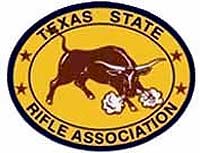 Houston, Tx –-(Ammoland.com)- This session of the Texas Legislature marks the 4th session that TSRA and NRA have worked to pass legislation allowing the legal possession of firearms in a personal, locked vehicle parked on an employer's parking lot.
Employers argue this legislation infringes on their private property rights but we submit that corporate policies prohibiting the possession of firearms in employee vehicles violate workers' 2nd Amendment Rights and conflict with state and federal statutes permitting law-abiding Texans the right to transport firearms in their personal vehicles.
Monday, May 2nd, the struggle could finally be decided. Three times the Texas Senate passed a bill in their chamber only to have it die in House Calendars Committee, never making it to the floor of the House for debate and final passage.
The House Calendar for Monday, May 2nd, General State Calendar, lists HB 681 by Rep. Tim Kleinschmidt (R-Lexington). Rep. Kleinschmidt and joint authors: Rep. Charlie Geren, Rep. Rick Hardcastle, Rep. Ryan Guillen, and Rep. Allen Fletcher are ready for the last push. They are joined by 94 House members who have signed on as co-authors in support of the bill.
Still we need your help. We need you to call your state representative with this message:
TSRA members strongly opposes any amendments to HB 681 that exempt certain industries or impose restrictions and carve-outs on groups of employees who wish to store legally-possessed firearms in their own locked vehicle while parked at work.
Don't stop working now! Industry lobbyists are hard at work for their bosses and you could be the loser.
Click on this link for a list House members and their contact district and Capitol phone numbers. Then click on their name for their home page and email address.
Remember TSRA is about membership. We need your help to protect Texas gun owners. Go to www.tsra.com or call 512-615-4200
Keep the Faith
Sincerely, Alice Tripp
Texas State Rifle Association
About:
The Mission of the Texas State Rifle Association is to protect and defend the inalienable rights of the individual Texan to acquire, possess, transport, carry, transfer ownership and enjoy the right to lawful use of firearms for self preservation, for the defense of family and property and the common defense of the Republic and the individual liberties of the people. Visit: www.TSRA.com