Mayoral Team Richard Daley & Rahm Emanuel Oppose Right-to-Carry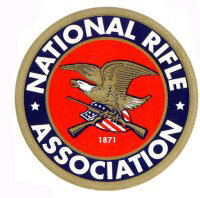 FAIRFAX, Va. –-(Ammoland.com)- In an unsurprising move, two of Chicago's most prominent, and most anti-gun, politicians joined forces with a coalition of gun ban groups to oppose Right-to-Carry in Illinois.
Illinois is one of only two remaining states that deny citizens the ability to carry firearms for self-defense.
Mayor Richard Daley (D) and mayor-elect Rahm Emanuel (D-whose most recent job was President Obama's chief of staff) resorted to the usual blather to demonstrate their opposition to qualified, law-abiding Illinoisans being able to protect themselves and their loved ones.
(Daley opined in his statement, "This bill must be defeated. Allowing concealed handguns in Illinois can turn the simplest everyday activities into dangerous situations.")
However, it was one particular line in Daley's statement that really shows how much he just doesn't get it. From the mayor's statement:
"Daley said the United States is flooded with guns. There are more than 280 million privately owned firearms in the country — almost one per person. In an average year, those guns shoot or kill almost 100,000 people in America and more than 3,000 children and teenagers die from gun violence." (Emphasis added)
"Those guns" do no such thing, Mr. Mayor. Individuals who wield and misuse firearms are the ones responsible for those shootings. Rather than blame the inanimate object, Illinois would be far better served by targeting the criminal breaking the law. In the meantime, we should respect and support the rights of law-abiding Illinoisans to carry firearms for protection against these thugs.
NRA members and supporters in Illinois should continue to contact their representatives in Springfield in support of House Bill 148, the NRA-supported Right-to-Carry bill introduced by state Representative Brandon Phelps (D-118). A final vote could be taken at any time. HB 148 represents the best opportunity we have had in many years to ensure the law-abiding residents of Illinois will be able to exercise their right to self-defense away from the home, and the NRA continues to support it.
About:
Established in 1871, the National Rifle Association is America's oldest civil rights and sportsmen's group. Four million members strong, NRA continues its mission to uphold Second Amendment rights and to advocate enforcement of existing laws against violent offenders to reduce crime. The Association remains the nation's leader in firearm education and training for law-abiding gun owners, law enforcement and the military. Visit: www.nra.org