Team Smith & Wesson Members Honored With New Distinguish Master Class Ranking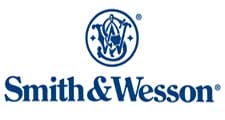 SPRINGFIELD, Mass.--(Ammoland.com)- Smith & Wesson Corp. announced that eight members of Team Smith & Wesson were recognized as part of the new Distinguished Master (DM) Class recently formed by the International Defensive Pistol Association (IDPA).
Team Smith & Wesson members are represented in four out of the five divisions with company shooters Craig Buckland, Dan Burwell, Gordon Carrell, Ernest Langdon, Josh Lentz, David Olhasso, Jerry Miculek and Phil Strader all receiving the prestigious ranking.
In order to qualify for the Distinguished Master Class, competitors were required to win a division title at either the IDPA Nationals or Smith & Wesson Indoor Nationals over the last five years. Competitors could also qualify for the new classification by coming within three percent of the winning shooter at either of the two major IDPA events. In total, 24 competitive shooters were inducted into the new class.
Joyce Wilson, Executive Director of the IDPA, said that the formation of a new class had been discussed at length within the organization and with the Master Class shooters. Based on the feedback she received, Wilson noted that there was overwhelming approval and support for the formation of the new class.
"Before moving forward with the Distinguished Master Class, the IDPA first wanted the approval of the shooters who were likely to qualify for this new classification," said Wilson. "After talking with them, it became evident that the IDPA had their full support and that each of the shooters were eager to take on the challenges associated with the new title."
Wilson continued, "The Distinguished Master Class recognizes those shooters who have reached an elite status among their peers. Through their hard work and dedication, each of the members has enjoyed success on the IDPA circuit and each has demonstrated the qualities of true champions. With the formation of the Distinguished Master Class, the IDPA wishes to give each shooter the accolades they deserve while promoting a healthy and balanced level of competition across all of the divisions."
The eight members of Team Smith & Wesson who qualified for the new class did so through the use of a wide range of Smith & Wesson® firearms. Among the models used were firearms from the Military & Police (M&P)™ Pistol Series as well as the SW1911 Series, Champion Series and the company's legendary revolver line.
Smith & Wesson would like congratulate each of the new Distinguished Master Class shooters and wishes them the best of luck in future IDPA events.
Custom Defensive Pistol: David Olhasso (M&P45/SW1911)
Stock Service Pistol: Dan Burwell (M&P9L), Gordon Carrell (M&P9 Pro Series), Ernest Langdon (M&P9 Pro Series), and Phil Strader (M&P9 Pro Series)
Enhanced Service Revolver: Jerry Miculek (Model 625 JM)
Stock Service Revolver: Craig Buckland (Model 19) and Josh Lentz (Model 686)
About Smith & Wesson
Smith & Wesson Holding Corporation (NASDAQ: SWHC) is a U.S.-based, global provider of products and services for safety, security, protection and sport. The company designs and constructs facility perimeter security solutions for military and commercial applications, and delivers a broad portfolio of firearms and related training to the military, law enforcement and sports markets. SWHC companies include Smith & Wesson Corp., the globally recognized manufacturer of quality firearms; Smith & Wesson Security Solutions, a full-service perimeter security integrator, barrier manufacturer and installer; and Thompson/Center Arms Company, Inc., a premier designer and manufacturer of premium hunting firearms. SWHC facilities are located in Massachusetts, Maine, and Tennessee. For more information on Smith & Wesson and its companies, call (800) 331-0852 or log on to www.smith-wesson.com