USPSA Class to Help Women Shoot and Win Like A Girl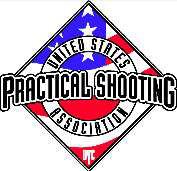 SEDRO-WOOLLEY, Wash. –-(Ammoland.com)- It's OK to shoot like a girl, and it's definitely OK to win like one too.
That's the message, and spirit, behind a ladies-only shooting class scheduled for Monday and Tuesday, August 8 and 9 immediately following the U.S. Practical Shooting Association's Western Pennsylvania Sectional weekend match in Hollidaysburg, Penn.
Taught by Team SVI member and 2005 Women's Open National Champion Doni Spencer and Megan Francisco, the 2009 Women's Open National Champion and member of Team Limcat, the class is an advanced competition course that will focus specifically on improving the students' practical shooting competition skills.
"This is a unique opportunity to work directly with two of the top women in the sport of practical shooting. Both Doni and Megan have a wealth of experience that students can really benefit from," said Harry Foltz, USPSA Area 8 director.
The class is limited to just 12 ladies and registration is first come, first serve. The cost is $300 per student, plus lodging. A special discounted rate at the match hotel, the Comfort Inn of Duncansville, has been arranged for students. All instruction will take place on the ranges of the Hollidaysburg Sportsmen Club and students are responsible for their own ammunition and equipment.
As an added bonus, both Spencer and Francisco will be competing in the weekend match and ladies attending the Western Pennsylvania Sectional are encouraged to take advantage of the opportunity to squad with the instructors.
For more information or to register for the class, visit the USPSA Women's Training Class website (www.nepaidpascores.net/specials/2011_08_09_USPSA_WTClass_Hollidaysburg.html) or contact Sharon Burwell at (814) 934-9962 or [email protected]
Want to learn more about practical shooting, or join the nearly 20,000 members of USPSA? Then visit www.USPSA.org, follow @USPSA_Shooting on Twitter or like USPSA on Facebook www.facebook.com/USPracticalShootingAssn.
About:
USPSA is a non-profit membership association. Most of the more than 19,000 individual members belong to and regularly compete at one of the nearly 375 affiliated clubs and sections (groups of clubs banded together for mutual benefit) located across the United States. USPSA is affiliated with the International Practical Shooting Confederation (I.P.S.C.), which is comprised of approximately 67 nations. USPSA is the American region of IPSC. Visit: www.uspsa.org