Weatherby Announces $299 Sweepstakes Winners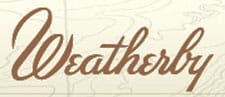 Paso Robles, CA – -(Ammoland.com)- Weatherby announces the winners of its "$299" online sweepstakes, which offered the chance to win four hunts, home defense training and an assortment of rifles and shotguns.
"Congratulations to the winners, and many thanks to all those who participated," said company President Ed Weatherby.

"As a result of the sweepstakes, more people know that Weatherby has a gun for many different types of hunts or threat response situations—and budgets."
Each top-prize winner receives the hunt/home defense training and a gun. Runners-up receive a gun only.
And the winners are:
Turkey Hunt/PA-08 Pump Shotgun
Winner: Peter Walker, Wichita Falls, Texas. The hunt is scheduled for April 18-20 near Paso Robles, Calif.
Runner-up: Jeff Johnson, Gainesville, Fla.
Home Defense Training/PA-459 Threat Response Pump Shotgun
Winner: Jim Baker, Hebron, Ky. The training is scheduled for December 2-5 at Gunsite Academy in Arizona.
Runner-up: Gary Seraphine, Westfield, Wis.
Upland Bird Hunt/SA-08 Semi-Auto Shotgun
Winner: Carl Adams, Jackson, Mich. The hunt is scheduled for October 29-November 2 at the Flying B Ranch in Idaho.
Runner-up: Joseph Domblesky, Brookfield, Wis.
Antelope Hunt/Vanguard Synthetic Rifle
Winner: Paul Orand, Anniston, Ala. The hunt is scheduled for October 6-8 at the T55 Ranch in Wyoming.
Runner-up: Charles Urquhart, Eufaula, Okla.
African Safari/Mark V Accumark Rifle
Winner: Michael McCune, Butte, Mont. A change in McCune's circumstances, which occurred after submission of his entry in the sweepstakes, made it impossible for him to participate in the African safari. After discussing various options, McCune and Weatherby agreed on a suitable alternative—a three-day trophy mule deer hunt October 6-8 at the T55 Ranch in Wyoming.
Runner-up: Joshua James, Westland, Mich.
Conducted June 1 through December 31, 2010, the sweepstakes promoted "as low as" prices on the $299 PA-08 Synthetic pump shotgun and other Weatherby firearms. A random drawing determined the winners.
Founded in 1945, Weatherby, Inc.'s line features the popular Vanguard and legendary Mark V rifles (production and custom), over/under and side-by-side shotguns in the classic Athena and Orion lines, Threat Response shotguns and rifles, semi-auto and pump shotguns, premium ammunition and security/shooting accessories. The company is based in Paso Robles, Calif., and invites all hunters and shooters to visit and join its free online community, which now has more than 60,000 members, at www.weatherbynation.com.