Wisconsin Constitutional Carry – More Cosponsors Needed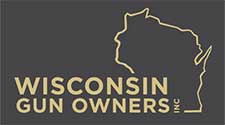 Wisconsin –-(Ammoland.com)- As we announced last week, there is something amiss with Wisconsin's fight to pass concealed carry.
In tomorrow's article, we're going to release new information about what is really going on behind the scenes, and I promise you'll be utterly disgusted when you learn what state politicians are doing.
But today we need to focus on the state senate. That's because today is the deadline to garner more co-sponsors for LRB-2007/1 – the senate version of Constitutional Concealed Carry.
It is imperative that you call and e-mail your state senator today and demand that they support LRB-2007/1.
This concealed carry bill draft will repeal Wisconsin's 130-year-old-plus prohibition against carrying concealed weapons, but it will not create a licensing system, fees ("gun-under-coat tax") or a gun owner registration database of licensees.
It is a true Constitutional Carry bill, and we only have one shot at passage. Grassroots pressure today is required.
As I mentioned, tomorrow we're going to release a report on the reasons why there is not an assembly version of this bill, and your blood will boil red hot when you learn what is taking place.
Motivated by an unquenchable thirst for power, and a deep-seeded hatred for the Constitution and your liberty, the elitists fighting behind the scenes against this bill think it will go away if they ignore it.
But we've got other plans. That's why we must keep pushing for this bill.
ACTION: Call the State Capital Switchboard at 1-800-362-9472
Click Here to Find Your State Senator
PRE-WRITTEN MESSAGE ————–

Dear [Senator]:

I urge you to take your oath to defend and uphold the Constitution seriously by COSPONSORING State Senator Pam Galloway's LRB-2007/1 – Constitutional Concealed Carry. I implore you to stand strong for my inalienable right to bear arms by COSPONSORING Constitutional Concealed Carry, LRB-2007/1, even in the face of serious opposition by "leadership" within your own party. I urge you to stand strong on this issue and push for recorded votes at every opportunity as Constitutional Carry will be the litmus test by which the Republican Base and swing voters will decide future elections. Wisconsin Gun Owners (WGO) will keep me informed of your actions on this issue. Sincerely,

[Name]
About:
WGO works for grassroots gun owners, not politicians. While many gun lobbies fight for "reasonable gun control," WGO sets a higher standard: Defining the terrain of pro-gun political battle. Sure, many groups claim they're "pro-gun" – all the while they provide cover for anti-gun deals cut by politicians – but only WGO truly informs gun owners, remaining committed to a 100% pro-gun position. We oppose all gun control – regardless of the political party – and work tirelessly to restore the Second Amendment. Visit www.wisconsingunowners.org