2nd Amendment Patriots June Meeting Report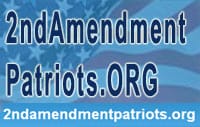 Indianapolis, IN –-(Ammoland.com)- There were over 100 folks who came together last night at the 2nd Amendment Patriot meeting, some traveled a long way to be there.
It was nice to have that many fellow Americans show up in that strong of numbers.
We really appreciated Bryan Ciyou, our guest speaker, for his description of Indiana firearm laws and things that citizens should know on how they apply. Bryan also gave a very informative explanation on the recent Indiana Supreme Court ruling in the Barnes case.
I know that Bryan was impressed with the questions that were asked, but I had told him in advance that the people that are part of this group are not your average bears and that they are well informed on many issues. It was nice to see Bryan get a standing ovation and we hope that he will visit us again.
It was a very educational meeting and I know all those who purchased a copy of Bryan's book on Indiana Firearm Regulations will enjoy the wealth of information in his research on Indiana gun laws, it was a big help to me in this past session while working on SB 292 and SB 506.
Margie and I want to thank all of you who brought so much food for the meal. Your generosity is immeasurable. Thanks to all of you who have made this group a success now going on 13 years. We also were glad to see more candidates who came last night to introduce themselves. It's nice that those running for office make the Patriots meeting one of their stops on the campaign trail.
We'll see you in July.
Jim and Margie
2nd Amendment Patriots
STAY UNITED
www.2ndamendmentpatriots.org
About:
The Second Amendment Patriots are a local group of citizens dedicated to preserving the rights, freedoms, and civil liberties of every American by educating the American public of the founding and history of this country and its founding fathers by explaining the role, functions and purpose of the U.S. Government; and by teaching the need and importance of an armed American public, in order to allow for a more prosperous and respectful country consisting of American citizens with a pledge of allegiance to their country and who will at the same time, voice their demand to take back the present overwhelming power of the U.S. Government and deliver it into the hands of the people to which it belongs. Visit: www.2ndamendmentpatriots.org