Anti-Concealed Carry Legislator To Hold Town Hall Meeting This Wednesday – You Need To Be There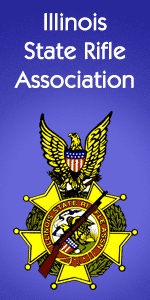 Illinois –-(Ammoland.com)- As most of you readers know, Concealed Carry failed by just a few votes in the House this spring.
Many of the "NO" votes were the result of arm-twisting by the Daley-Emanuel Gun Grabbing Machine.
One of the state representatives who voted "NO" on Concealed Carry is having a town hall meeting this Wednesday night. He has invited the public to come to the town hall to express their ideas to him for next session.
Regardless of where you live, this is your opportunity to inform an anti-gun legislator of your disappointment that Concealed Carry failed to pass. Again, even though you may not live in this legislator's district, your appearance at his town hall to object to his "NO" vote on concealed carry will send a message to all the other representatives who voted "NO."
That message is, "We will not be quiet on this issue – we will not rest until the law-abiding citizens of Illinois are allowed to protect themselves and their families from violent thugs."
HERE IS WHAT YOU NEED TO DO TO HELP PASS CONCEALED CARRY DURING THE NEXT LEGISLATIVE SESSION:
Attend Rep. Keith Farnham's town hall meeting and let the Representative know you are unhappy with his "NO" vote on Concealed Carry.
Please post the link to this alert to any and all blogs or Internet bulletin boards to which you belong.
Please send the link to this alert along to your friends and family, tell them to attend too.
HERE IS INFORMATION ON THE TOWN HALL – READ IT CAREFULLY AND PLEASE ATTEND:
WHAT: Town Hall Meeting – open to the public
WHO: Rep. Keith Farnham (voted "NO" on Concealed Carry)
WHEN: Wednesday, June 29, 2011, 7:00 PM
WHERE: Carpentersville Village Hall, 1200 L.W. Besinger Drive , Carpentersville, IL
REMEMBER – ONLY YOU CAN ENSURE THAT CONCEALED CARRY GETS PASSED. ATTEND THIS TOWN HALL – STAND UP AND BE COUNTED AS BEING ON THE SIDE OF WHAT'S RIGHT!
About:
The ISRA is the state's leading advocate of safe, lawful and responsible firearms ownership. Since 1903, the ISRA has represented the interests of over 1.5 million law-abiding Illinois firearm owners Visit: www.isra.org